Blog:
Climbing
June 23, 2015
The Adirondack Park offers an incredible variety of rock climbing opportunities, all in the spectacular setting of perhaps the east's greatest wilderness.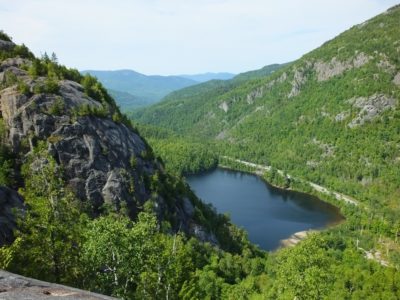 Last weekend I traveled to the High Peaks region to climb for the first time this summer. Climbing Chapel Pond Pass was our goal, a region known for its incredible beauty, easy approaches and lack of blackflies.
With a major rainstorm overnight, our first destination was the Pitchoff Chimney Cliff, a roadside crag that dries quickly, given its south-facing orientation and exposed position above Cascade Lakes.
May 20, 2015
There's been a lot of talk about local adventuring in the news lately, and it makes a lot of sense. There's even a new buzzword — "the 5-9er" — to describe people who do something adventurous between work hours and then show up at their desk like it's #nbd.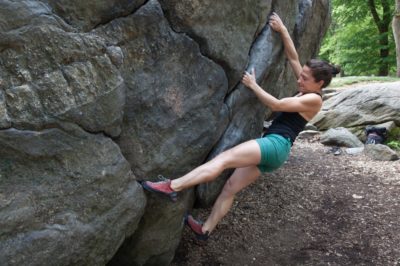 But even if each of us had the money to blow off steam each year in Nepal, the world doesn't need another conquest of Everest; it doesn't prove anything. That's why I like the 5-9, and why I like writing for the blog. It helps me redefine what it means to be both a weekend warrior, and even more so the idea of "adventure."
New York City isn't an easy place to find what I'd call traditional adventure. It probably has something to do with the 500 square miles of concentrated development that surround us.
May 11, 2015
As popular as the Shawangunk Mountains are, they could be in the most underrated park in New York State. The case is strong; stellar hiking, bike trails, swimming holes, foraging, nordic skiing, and rock and ice climbing all find homes here. Even the wine is good.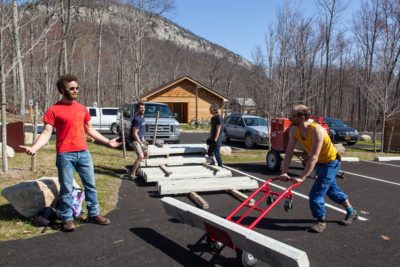 On one hand, it's hard for me to share beta. On the other, is my constant 'pro' argument: by sharing "the goods" perhaps more people will invest themselves in being good stewards of the land, or try to stay fit enough to enjoy it.
My quasi-populist desire to share hides my contradictory secret belief that the garbage-free, uncrowded shady paths are a direct result of the lack of camping options. I suppose I'm a hypocrite. The parks are perfect for me, and I sing their praises. Everyone should be able to see how amazing New York is, but like a picky Air-bnb host I can't trust just anyone as a guest.