Blog:
Climbing
October 18, 2016
As days get shorter, hours become precious and I was determined not to waste my final summer trip to Vermont by recovering from a late night wedding party. After a slow start, I headed to an area near Route 2 and the Long Trail that has long held my interest.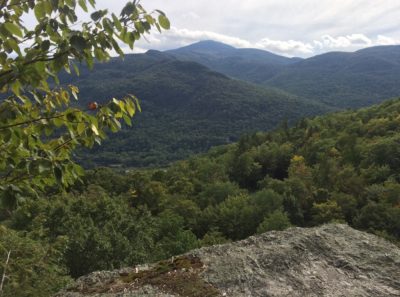 There is something remarkable about this spot. The lowest point in the state is nestled directly below Camel's Hump, the tallest undeveloped peak. The long vertical and steep terrain always holds surprises, and going up Bone Mountain is a great way to check out the views.
The parking lot at the end of Green Mountain Road was deserted but even alone, I decided to bring my climbing gear in case I ran into a friendly climbers. On that list was Travis Peckham's Tough Schist. It's one of my favorite guidebooks and I thumbed its well used pages to get a closer look at the topos to find Cat Crack and The Dwarf Wall before I left.
June 28, 2016
Getting established internationally has been a challenge, with my work coming out of NYC and a family to tend in Quebec. I've been driving more often, trying to appreciate the kilometers and sights.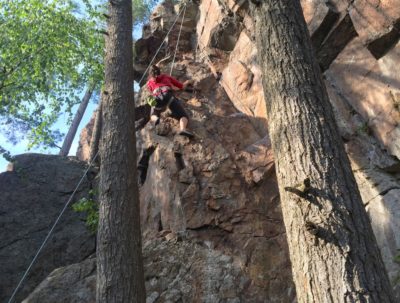 As much as I love skiing, winter driving can be stressful. We all have stories about heading north at midnight when the temperature hits -25F and the fuel light comes on, or when a tree falls in front of your car and blocks your way while you're moving along. I've come to appreciate a smooth and safe ride on summer tires, the fuel efficiency without a ski rack, and the long daylight hours.
I set out on Sunday just to sightsee and wait for the mercury to fall so I could get on some new rock and arrived at Mont Rigaud Ski Area at 4pm, the time when ski areas are emptying out in the winter.
July 14, 2015
Not everyone wants to rule the world, but people sure do like to travel. I've often lamented the lack of places I've seen, but perhaps more important to me now is the way I experience them.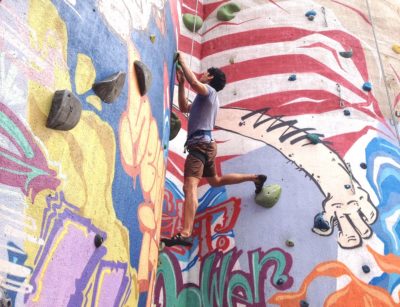 To really understand a place, you probably have to live there. A walking tour with celebratory beers after is fine, but I want more.
One way I've found to gain a deeper understanding of new places is to bring my climbing shoes. Even if time won't allow a visit to the local crag, rolling solo into the gym can illuminate the culture. With this is mind, I knew that on my recent visit to Montreal, that I'd end up in their premiere gym, Allez Up, at least once.