Category:
Catskills
April 8, 2014
The end of the season always seems to sneak up on me. It's not like I can't follow a calendar or fathom the inevitable warmth and rain that April brings. But somehow March snows and cold allow me to indulge my fantasy that winter will never end.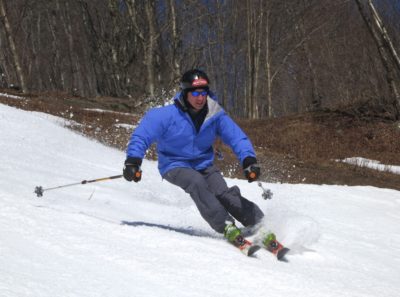 When Plattekill announced that April 6 would be the last day of lift-served skiing on the mountain, I felt the pull to return. Bombarded with email from other diehards, I got my ducks in a row, and headed for Roxbury on Sunday morning.
I never seem to adjust to a proper spring skiing schedule. Just as I do in mid-winter, I set my alarm for a predawn awakening to head north. The difference was this time when I left it was light.
March 30, 2014
Spring has been taking its time catching up with the calendar and the Catskills are no exception. While driving through Hunter NY last Thursday, it was hard to miss how much snow still covered many people's yards at the end of March.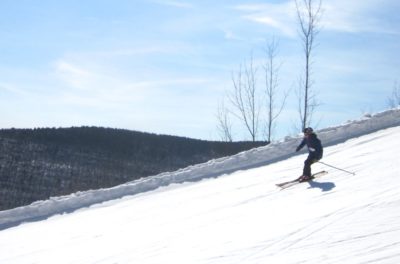 As we pulled into the ski area, all of the visible trails had full coverage. Racer's Edge — which by this time of the season is often specked with dirt — was a perfectly groomed carpet of white.
Pretty much all over the mountain, Hunter has stockpiled a lot of snow (north of ten feet in many spots), which obviously bodes well for the next two weeks. While none of this is a surprise given Hunter's reputation as a snowmaking beast, it's still impressive to see in person.