Blog:
Catskills
April 14, 2015
Last summer in the gym, I met a professional climber from Colorado who had relocated to NYC for a girl. When I asked if he skied, he recounted his glory days of competing in bumps and gates at Vail.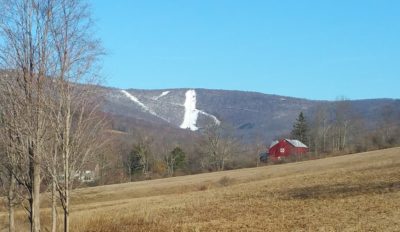 "Sweet!" I replied, following with an offer to show him the East.  His reply was anything but sweet. "Why would I want to do that? I know all about East Coast skiing by reputation already."
The conversation went downhill. I took some ill-advised shots at Colorado and it was uncomfortable running into him at the gym. Eventually we exchanged apologies, and I made my offer again.
March 12, 2015
Time spent guiding brought me a deep appreciation of the Catskills. I crossed many peaks and crannies, stashing secret spots away for personal endeavors that I couldn't take with guided groups.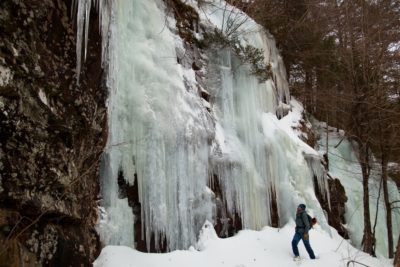 I loved the area near Kaaterskill High Peak, perhaps because of the many days I spent looking at it from across the river when I lived in Dutchess County.
Fast forward a few years, as Director of Operations it was my job to find new hikes. I would also strive to find swimming holes as a side project, and I often ended up back in the area.
March 3, 2015
Windham has built a reputation helping people face and conquer challenges.  This weekend, while not officially enrolled in the mountains acclaimed adaptive program, we made some strides too.
My daughter has been after me to arrange a playdate in the Catskills all winter. With an open day on Sunday for both Neve and Lana, the time was right.
Lana, the daughter of one of my best ski buddies, was excited too. The two girls are the same age, ski at the same level, and even though they haven't seen each other for almost two years, it took less than a minute for them to reconnect and start laughing.