Whenever I visit my mother in the western suburbs of Syracuse, I mountain bike a couple hours a day in an extensive network of trails that was originally part of the limestone Split Rock quarry, which had been in existence since the early 1800s. The only thing left is a large stone crusher that went into operation in 1903.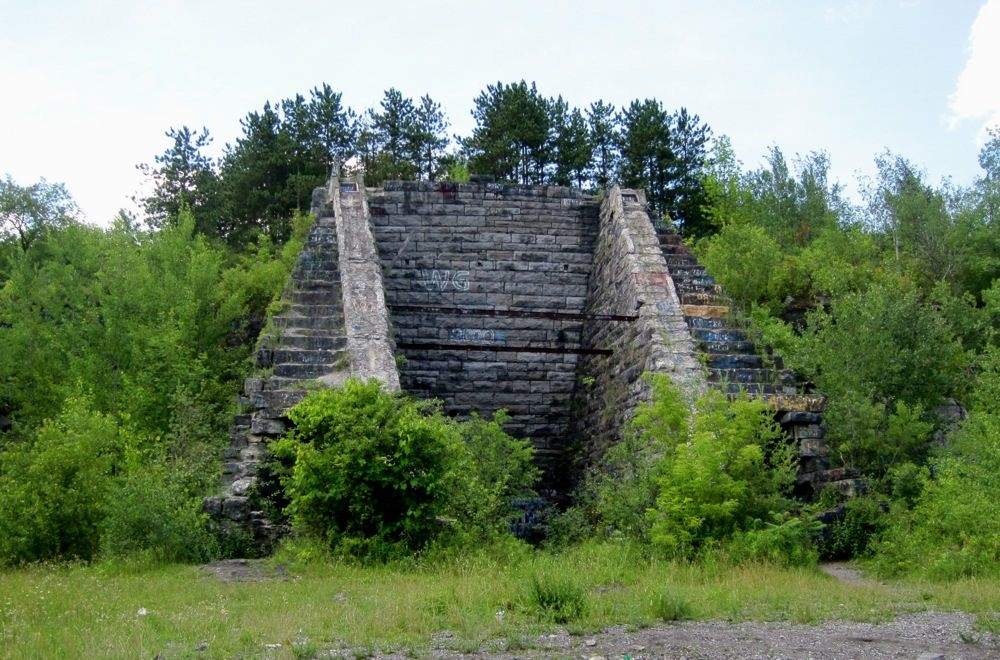 To transport the crushed limestone from the quarry to a soda ash plant in a neighboring village, a 3.25-mile elevated tramway, somewhat similar to a modern ski lift and considered an "engineering marvel" back then, was built. According to the Town of Onondaga Historical Society, loaded buckets coming down full to the plant helped carry the empty buckets back.
Over the years, I've always stumbled upon building foundations, railroad spikes, old metal fences, and other industrial detritus, and wondered why they were in the middle of a "mature" forest.