Blog:
Belleayre
December 8, 2015
While I'm certainly not "there" yet, I'm starting to get more organized. For the first time ever I'd say, the basement at HQ South, is really set up as a ski adventure staging area.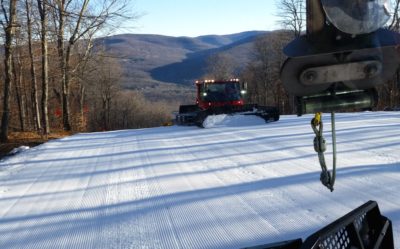 It's possible that the general lack of cold and snow has actually created an opportunity, giving us time to improve our capability to capitalize on cold and snow. Now, all we need, is cold and snow.
At the same time, somewhat quietly, Belleayre had gone all out, on one trail, t2b: Onteora. The mountain opened last Friday for the season, and after I completed the Saturday Chore Olympics, I was sprung, for a run to the Belle on Sunday.
February 23, 2015
When Belleayre announced the opening of their new glade "Dreamcatcher" this week, I knew that I had to get back up there to check it out.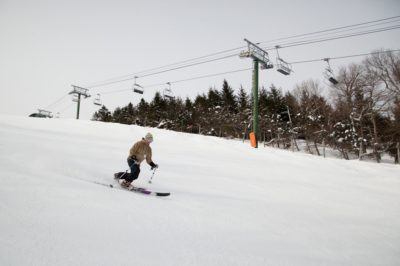 Despite Belle's reputation as a more family oriented mountain, they've added quite a few expert glades in recently and with the deepest February base in memory, I was very curious to see how the mountain was skiing.
The marketing had been a siren call to more people than just myself; I had never seen the lot so full, even with an early arrival. But access was actually pretty easy, and I soon realized that a majority of the skiers must have been in the lodge booting up, as empty chairs were still heading skyward on the 'Ol Reliable, #7.