Category:
Belleayre
February 3, 2014
My seasonal ski resume always seems to have a hole in it until I can check off a box next to each Catskill resort, and I finally made it around the horn with a trip to Belleayre this past weekend.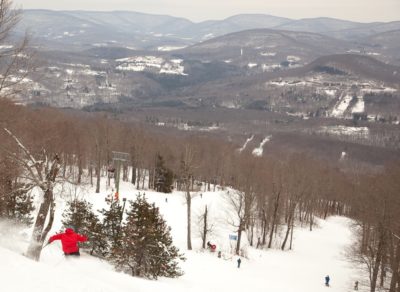 I wasn't sure what to expect, as we haven't been hit by a storm in weeks. The outlook seemed good based on the snow report showing 90 percent of the mountain open.
I wondered, with the transition to the new ORDA team, could I expect an Olympic performance from a humble Catskills ski hill?
December 10, 2013
Saturday afternoon I received a text from Harvey asking if I could join him at Belleayre on Sunday. This season's early cold has allowed aggressive snowmaking and the mountain has made good progress opening terrain, so I jumped on it.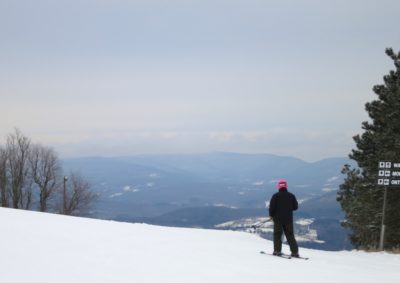 Belleayre's trail report had two lifts and 11 trails open, including a mix of green, blue and black terrain. Conditions were reported as machine groomed loose granular, loose granular with moguls, hard pack and thin cover. Both the Discovery Lodge and the mid-mountain Overlook Lodge were open.
We could see a snowmaking cloud on the hill as we approached from Route 28. We parked at the Overlook Lodge and were on the Super Chief Quad in just a few minutes.