Blog:
Belleayre
December 6, 2016
All the way up the Thruway, my truck was telling me it was 34 degrees outside. It made me nervous and it continued like that most of the way out Route 28.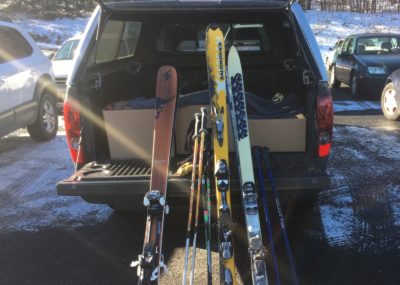 I can handle wet snow, thin cover and limited terrain but I prefer not to handle them all in one day. Thankfully as I climbed the last hill and got off the highway to approach Belleayre the temps dropped to 25 and all was right with the world.
I was happy to be back at one of my family's favorites. It's still early so I knew they didn't have much open but I was confident that as long as the temps cooperated, the Bell would deliver a quality surface to slide on. They absolutely did.
December 8, 2015
While I'm certainly not "there" yet, I'm starting to get more organized. For the first time ever I'd say, the basement at HQ South, is really set up as a ski adventure staging area.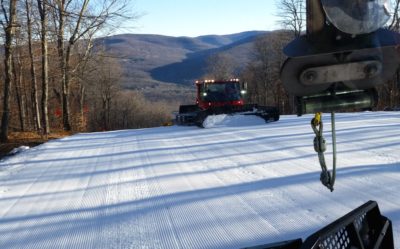 It's possible that the general lack of cold and snow has actually created an opportunity, giving us time to improve our capability to capitalize on cold and snow. Now, all we need, is cold and snow.
At the same time, somewhat quietly, Belleayre had gone all out, on one trail, t2b: Onteora. The mountain opened last Friday for the season, and after I completed the Saturday Chore Olympics, I was sprung, for a run to the Belle on Sunday.