Blog:
Backcountry
March 18, 2015
The Adirondack High Peaks are a mystery to me. Seen from afar, they are both vast and tiny, occupying a fraction of the otherwise enormous park. Even with the stunning density of 4000 footers accessible from the Adirondack Loj, they're both in your face and utterly inaccessible.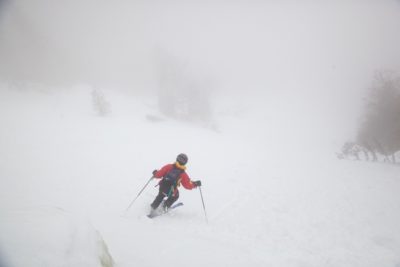 I know this well as many of my backcountry trips to the park end with epic workouts and fantastic stories, but often don't have much to do with the skiing.
Last Sunday I had a bag packed with technical gear for my first ski descent down the Trap Dyke, but my body hardly felt up for the task and a familiar sense of a mission unaccomplished set in its place. Rather than continuing up from the Marcy Dam to pursue Colden, our group allowed me to present a case to try the Angel Slides on Wright Peak instead.
January 5, 2015
For skiers who prefer earning their turns away from resorts, few winter pleasures compare to overnighting in a backcountry hut. No traveling to the trailhead: Just open the front door.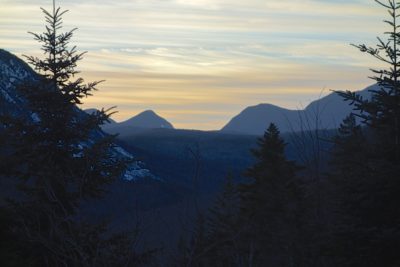 In the Northeast hut options are limited, but hardly non-existent. David Goodman, author of Best Backcountry Skiing in the Northeast, considers the Appalachian Mountain Club's Zealand Falls Hut the best option for hut-based ski touring in the region. With two nights booked between Christmas and New Year's, my party of two hit the trail in New Hampshire's White Mountain National Forest.
Unfortunately, the Grinch stole Christmas for northeastern skiers, decimating our early-season snowpack with rain and warm temperatures. Over three days along the busy Zealand Winter Trails, we were the only group foolhardy enough to attempt a ski tour – everyone else sported hiking boots with traction aids and just-in-case snowshoes that they never used.
December 22, 2014
North River NY is our home away from home in the mountains. As the little sister of a more well-known ski town to the south, North Creek, it can be overlooked, but the ski culture runs deep.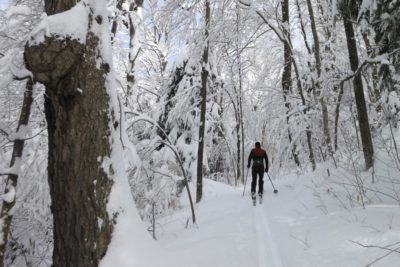 The two towns are joined at the hip, and in many ways North River relies on North Creek for it's very existence. But North River has a personality of it's own.
Like North Creek, North River's ski roots are nordic. Both towns have been kicking and gliding for decades. But while North Creek maintains big beautiful lift-served mountains, mechanical lifts have been silent in North River since the closure of Harvey Mountain in the 1970s.