Blog:
Adirondacks
January 11, 2017
Last weekend I drove to the Southern Adirondacks looking for more magic.  I'm here to report that I did find it, at McCauley Mountain in Old Forge, NY.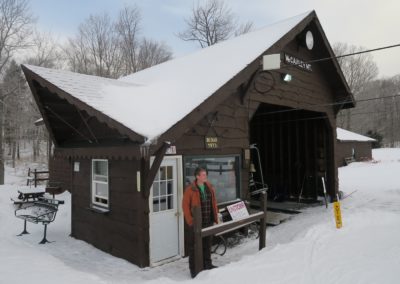 From some crazy reason, the mountain has been off my radar. I vaguely remember seeing a sign for McCauley on the drive to Snow Ridge last season. Then last week, the mountain was top of mind with powderhounds in the forum as it was forecast to get a potentially significant lake effect snow.
As it turned out, the intense snow band was tantalizingly close, but just off to the north and only a few inches of snow fell in Old Forge. To me it felt like a low-key and unhurried opportunity to see a new place and expand my understanding of skiing in New York.
January 2, 2017
I always look forward to the moment when I first step into the snow. It gives me a line on what to expect from the ski days ahead.
On Tuesday, I was surprised by what I found. That first step into the snow step was soft-ish, with just a hint of crunch. Ten inches of compressed snow remained from the last liquid event and it didn't feel super saturated. Of course it was just above freezing.
Now, I know the Almaguin Highlands guys don't ski the pipeline before it sets, but that's not how we roll down here on Christian Hill. If it's skiable we'll hit it, consequences be damned.
November 23, 2016
Big Tupper has my full attention. Every time I pass it on the road to school at St. Lawrence University, the mountain reminds me of that amazing day I had there in February of 2014.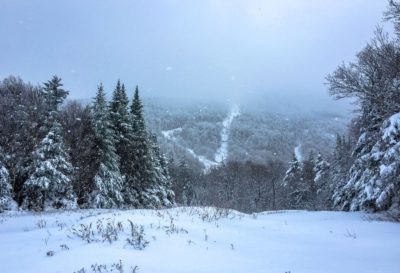 It was the first day they'd opened Chair 3 that season, and all of the terrain above Chair 2 was untouched. I had an absolute blast exploring this new, incredible and oh so Adirondacky terrain.
Since then, I've been itching to get back. But with a dismal winter last year and rampant rumors that Big Tupper wouldn't be spinning lifts at all this year, my best hope was to earn turns after a storm.