Blog:
Adirondacks
December 22, 2014
North River NY is our home away from home in the mountains. As the little sister of a more well-known ski town to the south, North Creek, it can be overlooked, but the ski culture runs deep.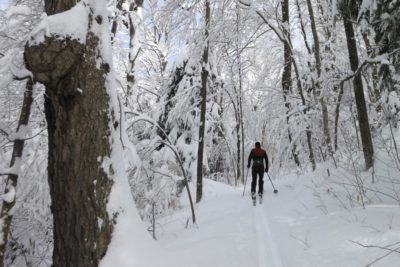 The two towns are joined at the hip, and in many ways North River relies on North Creek for it's very existence. But North River has a personality of it's own.
Like North Creek, North River's ski roots are nordic. Both towns have been kicking and gliding for decades. But while North Creek maintains big beautiful lift-served mountains, mechanical lifts have been silent in North River since the closure of Harvey Mountain in the 1970s.
December 18, 2014
Cascade concrete. Sierra cement. West Coast skiers have endearing nicknames for the moisture-laden snow that doesn't ski like champagne powder but can come down in fountains.
While the northeast sees every imaginable kind of winter precipitation, our mountains tend to get icy before they get heavy. Not this past week. Now we've earned our own coinage: Adirondack Asphalt.
Winter Storm Damon was touch-and-go for much of the region as sleet, ice, freezing rain, and plain old rain foiled the hopes for a 100% snow event. Luckily, on our side of Lake Champlain, the Adirondack High Peaks stayed almost entirely snow to the tune of two feet.
December 11, 2014
Hickory Ski Center in Warrensburg, NY is an American ski treasure. Equal parts museum and first-rate ski hill, Hickory is simple, wonderful, and reliably true to its roots. From its quirky surface lifts to hand-built fire pit and deck, little has changed over the years.  The Ski Center is a throwback to a simpler time evoking memories of your first time on skis.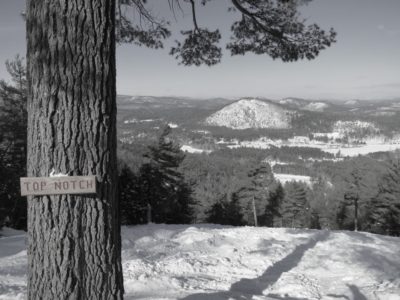 Founded by 10th Mountain Division ski troopers returning from combat in Europe, Hickory's trails, lodge and lifts display the craftsmanship of the greatest generation.  Today, Hickory operates with the help of dedicated volunteers who cut trails each fall and serve on the board of directors.
The summit is 1,200 feet above the banks of the Hudson River and the ski area boasts the sixth highest vertical drop in New York. The hill features quality expert and tree skiing runs that use the full vertical without runout.  Lifts turn on weekends and holidays when there is enough natural snow. The hill faces north so a motivated weekend warrior actually has a shot at powder on Saturday.