Blog:
Adirondacks
July 19, 2016
My wife, our pooch Crosby and I were in the great Adirondack North Country for a weekend. With lakes surrounded by mountains practically wherever you look, it was the perfect venue for a nice, relaxing weekend filled with some great hiking.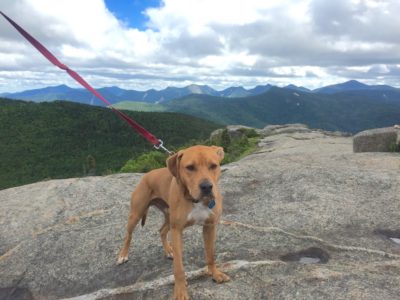 We bagged Cascade and Porter on Saturday afternoon once the light mist subsided. The day turned out quite nice. The weather improved dramatically from the morning and while it stayed cool, the clouds broke and the views from the top were outstanding.
They say Cascade is the easiest of the 46ers. But it's not an easy hike compared to most mountains I have hiked in the Catskills or the Greens. The terrain is more rugged, and at times, the trail is little more than a path of boulders through the forest.
April 26, 2016
Every spring when the season is over, I head to the cabin to turn off the heat, stack the wood for next winter and get the trails in shape for summer. I'm productive enough, but really it's just another reason to return to my favorite place in the world.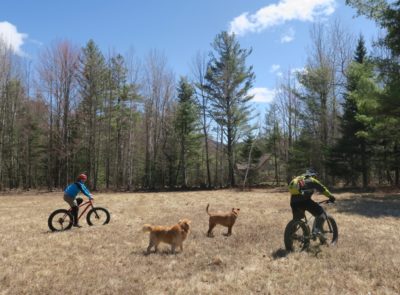 Traditionally the spring work weekend was in early May, before the black flies had their game on. But over the last ten years the bugs are emerging earlier and we've moved spring weekend into April. Even this year it hardly feels like the ski season is over.
I arrived Friday afternoon and took a quick walk of the yellow trail. It was dry and I was surprised to find little deadfall; small consolation for the thinnest winter in memory.
April 5, 2016
With the start of little league baseball season and the early closing of southern New York's ski industry, it would have been understandable if I didn't ski this weekend. The truth is I'm not ready to give up on the season yet.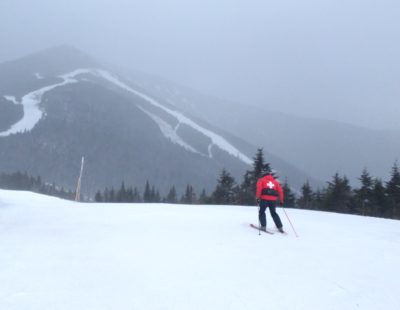 My Saturday was full and, yeah, my local options were gone but I figured with a little ingenuity and determination, I could still squeeze out another ski day. That's how I found myself jumping on the Thruway in Rockland County around 9:30 on Saturday night.
Destination Whiteface, over four hours away. I drove until 1 AM, settled into an unobtrusive spot (not saying where exactly) and crawled into the back of my truck. Something woke me up before dawn and I couldn't get back to sleep so I got back on the road. I ended up in the River Lot at 7:30, drinking coffee and twiddling my thumbs.