Blog:
Adirondacks
October 3, 2016
During this 2016 offseason Gore has continued the move toward snowmaking efficiency and improved early season operations. At the same time nordic trails are being developed at Ski Bowl Park.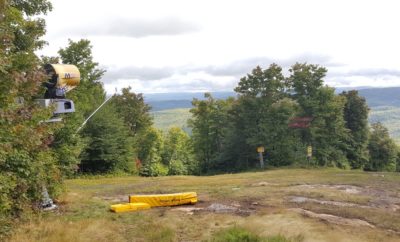 Sixty (60) new Ratnik Baby Snow Giants have been purchased to replace the aging fleet of Ratnik ground guns.
These guns are spec'd to produce at temperatures up to a wet bulb of 31 degrees, while using 40% less air versus a traditional Ratnik ground gun.
September 6, 2016
There has been a long standing "thing" with me and whitewater rafting. I've been avoiding the Hudson River Gorge for nearly two decades with a variety of different excuses.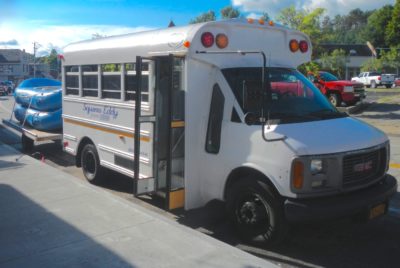 But over the last four years, as my involvement with SquareEddy has grown, my river avoidance was starting to stick out in a very obvious way.
Lori Phoebe and Linc, friends, rafting company owners and guides, have pushed me to take a river trip, but it took insistence from my daughter Neve to make it happen.
August 30, 2016
Schuyler Island in Lake Champlain has fascinated me for years. I've taken my kids camping nearby many times and canoed around the Ausable marsh and river area. So when I decided I needed a little solo adventure time, island camping on Schuyler was an easy call.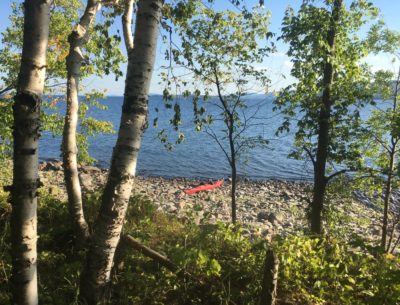 Both Schuyler and Valcour Islands are part of the Adirondack preserve and open to camping. Unlike the Lake George Island campsites and many others in the area, no permits or reservations are required.
Port Douglas was my starting point. I loaded up for a night of camping and paddled north along the western shore of Lake Champlain. When I was about even with Schuyler Island's closest point I steered my kayak east and headed out into the lake.