Blog:
Adirondacks
September 6, 2016
There has been a long standing "thing" with me and whitewater rafting. I've been avoiding the Hudson River Gorge for nearly two decades with a variety of different excuses.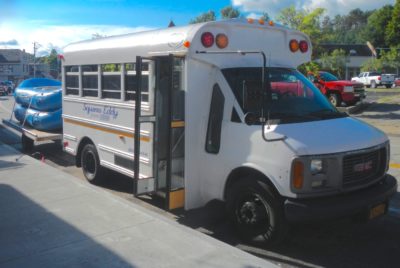 But over the last four years, as my involvement with SquareEddy has grown, my river avoidance was starting to stick out in a very obvious way.
Lori Phoebe and Linc, friends, rafting company owners and guides, have pushed me to take a river trip, but it took insistence from my daughter Neve to make it happen.
August 30, 2016
Schuyler Island in Lake Champlain has fascinated me for years. I've taken my kids camping nearby many times and canoed around the Ausable marsh and river area. So when I decided I needed a little solo adventure time, island camping on Schuyler was an easy call.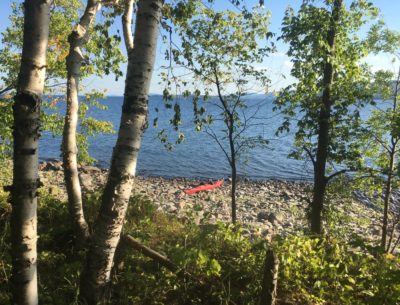 Both Schuyler and Valcour Islands are part of the Adirondack preserve and open to camping. Unlike the Lake George Island campsites and many others in the area, no permits or reservations are required.
Port Douglas was my starting point. I loaded up for a night of camping and paddled north along the western shore of Lake Champlain. When I was about even with Schuyler Island's closest point I steered my kayak east and headed out into the lake.
July 19, 2016
My wife, our pooch Crosby and I were in the great Adirondack North Country for a weekend. With lakes surrounded by mountains practically wherever you look, it was the perfect venue for a nice, relaxing weekend filled with some great hiking.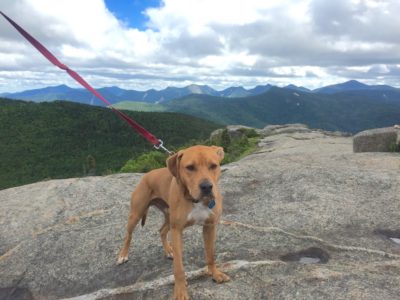 We bagged Cascade and Porter on Saturday afternoon once the light mist subsided. The day turned out quite nice. The weather improved dramatically from the morning and while it stayed cool, the clouds broke and the views from the top were outstanding.
They say Cascade is the easiest of the 46ers. But it's not an easy hike compared to most mountains I have hiked in the Catskills or the Greens. The terrain is more rugged, and at times, the trail is little more than a path of boulders through the forest.