April 17, 2017
Snow-starved times call for desperate measures to get one's ski fix. On a recent spring weekend, I day-tripped to North Creek Ski Bowl to get my fair share of abuse. The year season turned around for the metro area and points north. But on this weekend other options were closed, from the mid-February thaw.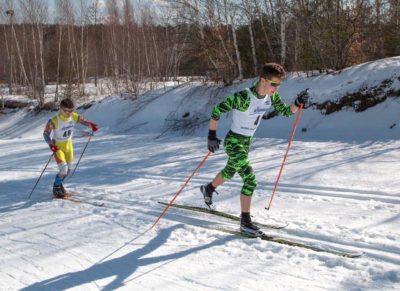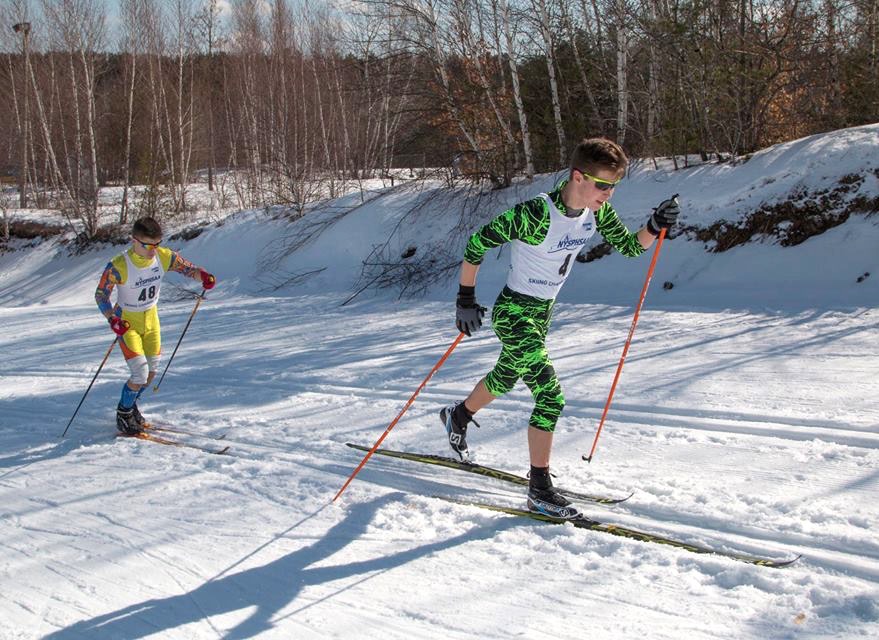 The North Creek Ski Bowl is 40 miles further from my home than my go-to day trip destination, Prospect Mt in VT.
Last year in the miserable 2015-2016-ski season, the Ski Bowl pretty much saved New York cross-country ski racing. ORDA laid out a serpentine — some might have called it Mickey Mouse — course winding around and turning back in on itself, uphill separated from downhill by surveyor's tape and prayer. Not unlike a cyclocross.
March 31, 2015
Taking a whole weekend off to ski this year was a rarity. I have a job that requires working on Saturdays, and you gotta take care of business. So when the opportunity came at mid-winter break, my family repaired to Lake Placid to ski Mount van Hoevenberg.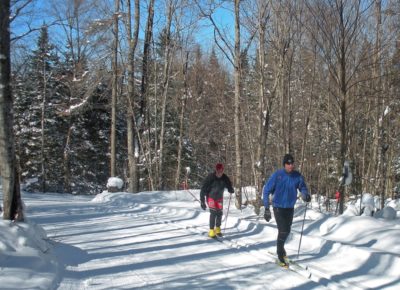 In 1982, I skied Mount van Hoevenberg for the first time. Still a novice, my friends were extolling the virtues of this place and we came up on a chilly January weekend.
The first trail we skied then was the Ladies 5k, so named because it was the route for the women's 5 km relay event in the 1980 Olympics. Only one of the most difficult trails in the place. The lower part of the loop I managed without incident. But from the height of land, I basically fell all the way back down to the stadium. I was still figuring out how to turn going downhill.
August 19, 2014
As we glided out of the woods, our daughter Laurel shouted, "This… is AWESOME!" We'd gotten to one of those classic Vermont xc ski vistas: a huge view across miles of rolling hills with woods and open fields, dotted with houses and barns. Then she double poled into a plunging, curvy downhill on to Viking Nordic's Loki's Run trail.
Last February, we drove to Landgrove, Vermont for Presidents' Day weekend. Seeking respite from too much snow in New Jersey, so we drove north to …more snow. Just 40 miles north of Prospect Mountain, one of our regular haunts, I'd never been to this part of Vermont.
While there are plenty of unexplored touring centers on my bucket list, the plan was to stick close to our hotel and ski at Viking and at Wild Wings Ski Touring Center down the road.