October 12, 2015
We're already in mid-October — prime time for hatching destination trip plans for the coming season. It's around this time that reports from the previous season come in handy, whether you're hunting for new places to visit in the northeast, out west, or elsewhere.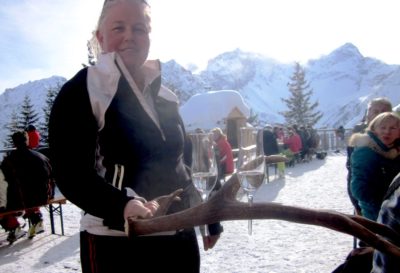 From the elsewhere file comes a new magazine article from James, who, forum members may recall, went on what looked like a pretty sweet road trip through the Vorarlberg region along Austria's western border.
He sent back a blur of photos and stories of big mountains, tons of snow, cute towns, delectable desserts, and most memorably — this pic of a smiling Austrian woman bringing glasses of schnaps in a set of deer antlers. If this doesn't get your winter juices flowing, it might be time to buy a pair of white pants and move to Florida.
Please read the NY Ski Magazine feature:
Vorarlberg, Austria: Just Under the Radar
September 21, 2015
Plattekill Mountain and NYSkiBlog are pumped to present the fifth annual Plattekill Tree Skiing Work Day at the ski area in Roxbury NY, on October 24th, 2015. Rain date will be Sunday October 25.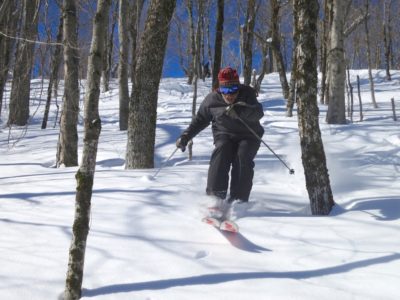 As is now tradition, we are recruiting a motivated, smiling crew of lopper wielding powder fiends to take to the woods to tune up some of the Catskills best tree skiing. Our longterm goal is to create true boundary-to-boundary skiing at a resort that wants you to pursue your passion, wherever it leads.
Our primary goal this year will be to maintain and finish Lucian's Line, an awesome project now three years in the making. While we'll never change the name the word "lanes" is probably more accurate now. In addition, we may expand into a new zone. If you want the beta on that, you have to show up on the day.
September 16, 2015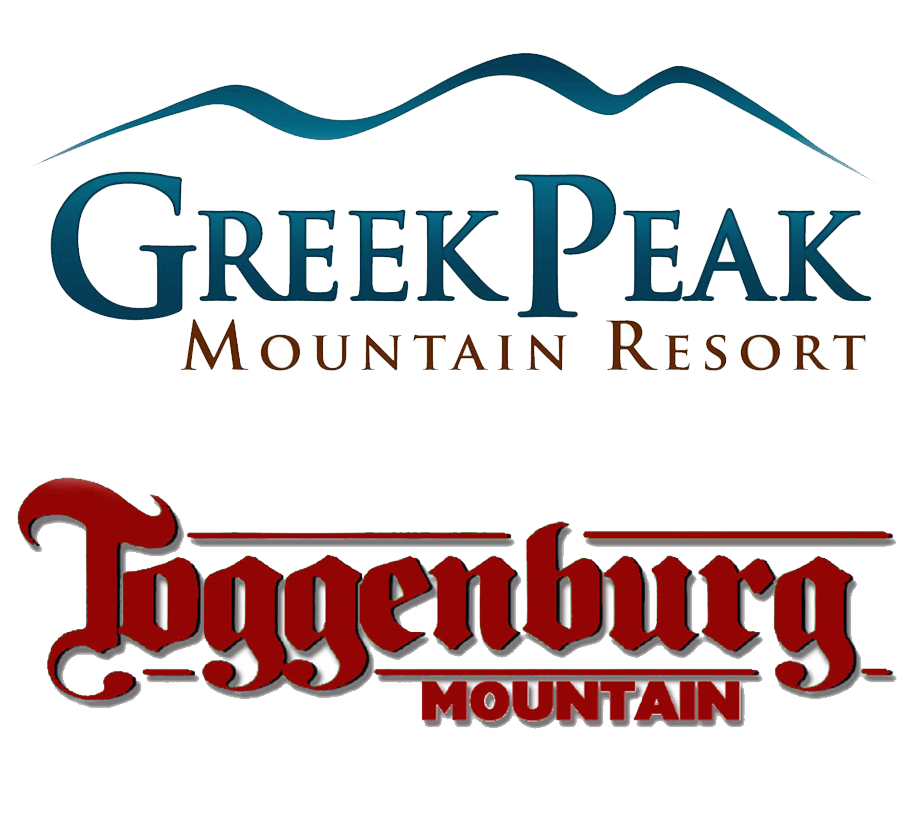 Virgil NY: In a press conference at the mountain today it was announced that the partners of Greek Peak Mountain Resort are acquiring Toggenburg Mountain Winter Sports Center. The price is currently undisclosed. The transaction was executed as an asset purchase agreement to acquire Toggenburg on August 26, 2015.
The announcement was foreshadowed on Tuesday when a press release from longtime Toggenburg owner Jim Hickey and Greek Peak co-owners Marc Stemerman and John Meier referenced "an attractive offer provided to season pass holders through [a] business combination."
When Greek Peak owners Marc Stemerman and Jon Meier acquired Greek Peak they announced their intention to tap into the Syracuse market. The combination of the two resorts could help both hills improve their competitive position with Song and Labrador which offered joint passes last season after Song owner Peter Harris bought Labrador.