June 27, 2017
Dear Governor Cuomo,
It's been hard to miss the ongoing "Start-up NY" TV advertising campaign that promotes the benefits of new regulation and tax policies designed to encourage businesses to relocate to upstate NY. We support this message and these efforts.
As you know, New York has more ski areas than any other state in the country, and the economic impact of this sector is significant.
Your own office estimates the impact of Gore and Whiteface at $100 million per year. A 2015 study conducted by RRC Associates of Boulder Colorado concluded that NY ski areas added over $900 million to the state's economy each year through both direct and indirect spending.
October 3, 2016
During this 2016 offseason Gore has continued the move toward snowmaking efficiency and improved early season operations. At the same time nordic trails are being developed at Ski Bowl Park.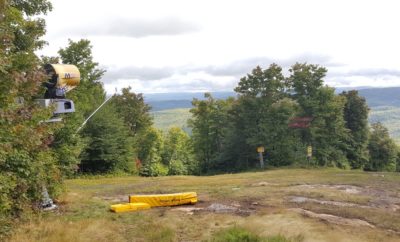 Sixty (60) new Ratnik Baby Snow Giants have been purchased to replace the aging fleet of Ratnik ground guns.
These guns are spec'd to produce at temperatures up to a wet bulb of 31 degrees, while using 40% less air versus a traditional Ratnik ground gun.
September 20, 2016
Plattekill Mountain and NYSkiBlog are super stoked to announce the sixth annual Tree Skiing Work Day at Plattekill in Roxbury NY has been moved to Saturday October 29, 2016.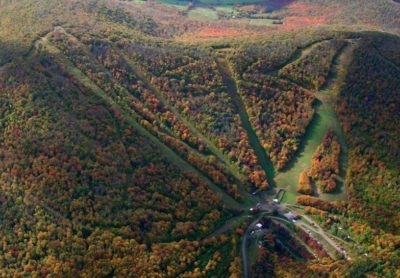 We're recruiting a motivated, smiling crew of lopper wielding powder fiends to help develop some of the Catskills best tree skiing. Our longterm goal remains true boundary-to-boundary skiing at a ski area that wants you to pursue your passion all over the mountain.
Plattekill regulars know the mountain has it all: steep terrain, good snowfall and a great vibe. You can access it all without liftlines.