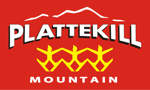 I understand the support the Belleayre mountain expansion project has been receiving and I acknowledge the positive economic impact it could have for the local communities. But there are some real negative effects it could have as well on the local businesses it will compete against. My ski area, Plattekill Mountain, is one of those businesses.
I have reservations about the magnitude of Belleayre Resort, but I don't have a problem with the project itself. It's private money that's being put at risk.  Route 28 is in desperate need of more quality lodging properties. If that's what they want to build, and they're willing to see it through, let them do it. That's capitalism.
With regard to the Belleayre Ski Center build out, I believe that the business model is flawed.  I don't think the state should spend $74 million of public funds to build out a ski area that will struggle to realize a payback. The projections in the DEC's most recent UMP estimate skier visits to rise to 320,000. This seems extremely optimistic; it's twice the reported average for Belleayre over the past five years and more than three times the 103,000 visits reported as of March 11 in the most recent season. That number is significantly higher than the numbers put up by New York's other two ski areas.
If a private ski area like Plattekill were to attempt to borrow $74 million, I doubt we'd be taken seriously by any financial institution.  But if we were able to convince bankers to let us carry that much debt, we'd be in serious financial trouble after a season or two like 2011-12 where all of the ski areas in the region were closed by the middle of March.