May 14, 2015
Four Season. Are there any two words more desired by ski resorts — most of which are on a never-ending quest to plug the non-revenue-producing hole that stretches from April to the end of November?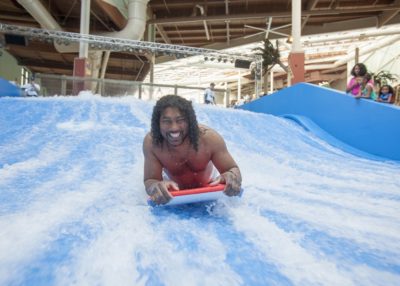 Over the decades, lift-served mountains have added numerous attractions to generate cash flow during the off season: alpine slides, outdoor water parks, paintball, frisbee golf, lift-served and cross-country mountain biking, ziplines, even skiing on rubber mats — usually with limited success.
More recently, indoor water parks have been added to the menu of off-season options. They have the added benefit of not only attracting paying guests year round, but also providing families with a Plan B for bad-weather days during ski season and a one-stop shop to keep increasingly jaded kids entertained.
November 13, 2014
As someone who's positioned himself as a fan of low-profile, off-the-beaten-path ski areas, I always feel a bit conflicted when visiting and writing about resorts that are big, popular, and for lack of a better descriptor "mainstream."
That said, a cigar isn't always a cigar and on a handful of visits to the Alps, I've been to several major ski regions that are not only big, popular, and armed with completely up-to-date infrastructure, but also charming, full of local color, and with a number of worthwhile bail-out options to avoid the hordes. The Portes du Soleil in the northern Alps qualifies as one of these.
That's why my recent interview with Nadine Chevalier, Co-Director at the tourism office in the Portes du Soleil's biggest village, was noteworthy. She spent as much time talking about the region's intangibles — tradition, folklore, authenticity — as its supersized skiing stats: 265 miles of marked trails spread across a very conservative 10,000 skiable acres. During our discussion, she also painted an interesting picture of what it's like to grow up and spend her professional life immersed in the culture of the Alps.
Please read our interview with Nadine Chevalier:
Portes du Soleil, Room to Roam
November 3, 2014
SPOILER ALERT: If you're planning to see this movie during its current run in New York City or later on premium cable — we reveal a key plot point that occurs in the first ten minutes.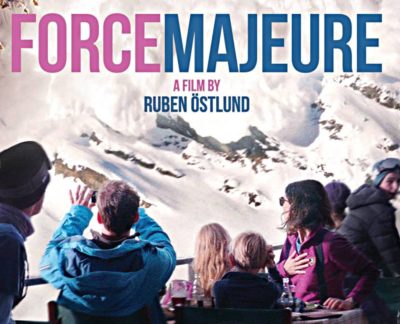 Do you remember the last truly compelling dramatic film that was set at a ski resort? Neither do I. In fact, I'd have to go all the way back to the 1969 classic, Downhill Racer, starring Robert Redford and Gene Hackman, which Roger Ebert accurately summarized at the time as "the best movie ever made about sports without really being about sports at all."
Almost a half century later, we may finally have a film set in the lift-served skiing universe that's at the same quality level: the unsettling Swedish psychodrama "Force Majeure."