June 13, 2016
Mountain biking is off to a good start this season at Plattekill Bike Park. After one of the warmest winters on record combined with a severe lack of snow, Plattekill opened for mountain biking in March.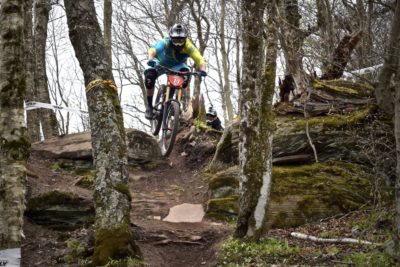 In fact, on the last weekend of the ski season — March 19-20th — the mountain was open for mountain biking on the triple side, and skiing on the double side. Naturally, I opted for skiing.
This year, Plattekill was the first lift-served mountain biking area to open in the East which brought out many riders. Currently, biking is taking place on the double chair side, as the triple chair is undergoing maintenance.
November 2, 2015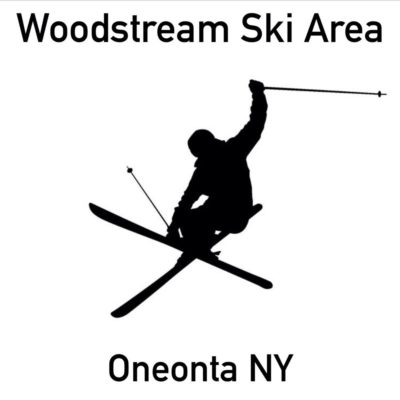 Editor's Note: Woodstream Ski Area is a private ski area that is the creation of an enterprising young man that we know as Ethan Snow.  He's acted as designer, builder and manager for the facility with the help of a few volunteers.
What follows is his offseason infrastructure update for the 170 vert area in Oneonta NY.
---
It's been a busy off-season for me and Woodstream Ski Area. Between a full time summer job, and recently starting college as a commuting student, it has not been easy creating time for new, and much needed improvements.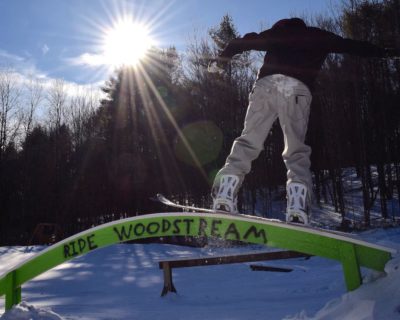 Still, a lot has happened this past summer and I'm excited. Last season was a major turning point for Woodstream.
June 9, 2015
Plattekill Mountain is best known as a ski center, however the hill's best kept secret is their mountain biking. If you are like me, and love the freedom of taking a lift up the side of a mountain, and throwing yourself back down at high speeds, then downhill mountain biking may be for you.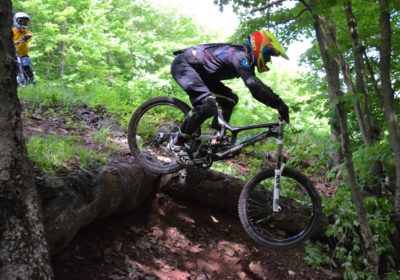 Throughout my years skiing at Plattekill, I always knew they offered lift-served mountain biking, but never considered trying it. I was honestly scared of the thought at first, but once I finally gave it a shot two years ago, I became addicted.
Most of the riding I do is more XC oriented. I live in a hilly town where mountain biking is popular, but there are no lift-accessed areas. I do ride for the descent; earning it on the pedal up, then riding down as aggressively as possible. I love the sport.