Author Archives: Brownski
January 18, 2017
I started skiing at Catamount because they had two magic carpet lifts. It may seem like a small thing, but when you're trying to get two brand new skiers up to speed it really helps.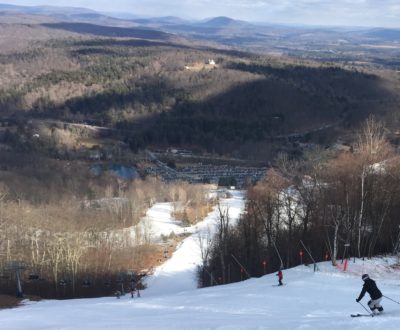 Back then the quality of a mountain's ski school and beginner lifts were just as important to me as it's vertical and it's snowmaking capacity. I tried out a number of different small and medium sized hills before I found Catamount.
Catamount exists in what I now think of as the sweet spot for family skiing. It's two hours from New York City, has a thousand feet of vertical, a world class kids' ski program and terrain for all levels.
December 13, 2016
My kids don't exactly object to getting out of bed early. It's more like they're incapable of functioning without precise guidance before 8am. Each insulating layer requires new instructions. Putting on socks does not, apparently, imply that shoes should follow.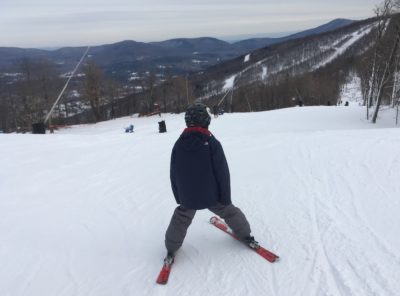 In spite of this, we made good time up the Thruway on Sunday. We arrived at Windham, parked, grabbed our gear and jumped on the shuttle bus. I left the kids to boot up while I got our lift tickets.
Junior made it to Hunter's opening day with me, but Sunday was my 10 year old's first day of the season. He's stepping up to a longer pair of skis this year, so we got on D-lift, a fixed grip triple to start out mellow. The little grom did great but I noticed he was skiing really slowly.
December 6, 2016
All the way up the Thruway, my truck was telling me it was 34 degrees outside. It made me nervous and it continued like that most of the way out Route 28.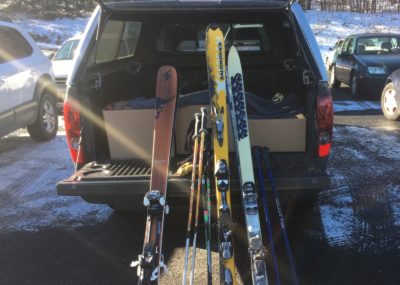 I can handle wet snow, thin cover and limited terrain but I prefer not to handle them all in one day. Thankfully as I climbed the last hill and got off the highway to approach Belleayre the temps dropped to 25 and all was right with the world.
I was happy to be back at one of my family's favorites. It's still early so I knew they didn't have much open but I was confident that as long as the temps cooperated, the Bell would deliver a quality surface to slide on. They absolutely did.