Author Archives: Brownski
June 13, 2017
I feel like baseball has taken over my life. Between little league, travel ball, our local minor league team and getting to Yankees games with customers or family, it's all baseball all the time.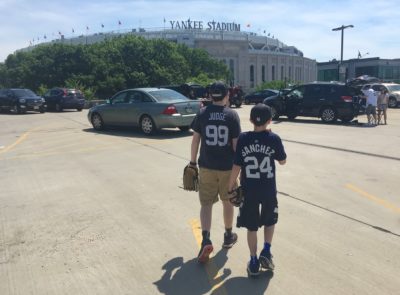 The day after finally coaching my last little league game of the season, I found myself driving into the Bronx for Bat Day at Yankee Stadium. This was my kids' fourth bat day so I guess we can call it a tradition now.
We seem to be establishing a tradition of showing up at the stadium on extremely hot days as well. For a second year in a row, we found ourselves dealing with ninety degree heat as we got out of the car.
May 2, 2017
"Man it's raining outside. What the hell is wrong is wrong with you? Are you stupid?" I've heard people say that a lot over the years.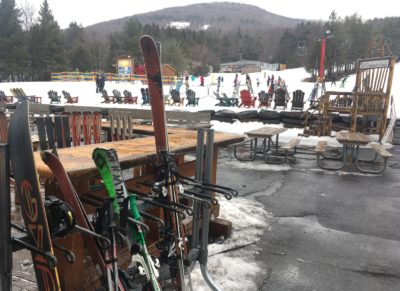 Luckily, skiing by myself bothers me even less then skiing in imperfect conditions. The ski season in the northeast is short; if I can get away and the mountains open, I want to be making turn. I don't really understand skiers who don't feel the same way.
That's why, on a Sunday in late March, I found myself parking my car at Hunter in the midst of a cold 34 degree drizzle. I booted up in the car, pulled on my Gore-tex and headed for the lift. I got two or three good runs in before it really started raining hard.
April 4, 2017
When schedule changes opened up my kids' availability, I ditched my plan to drive Whiteface Saturday and sleep in the River Lot. I started thinking about Gore or Magic, both a bit over three hours drive from our home.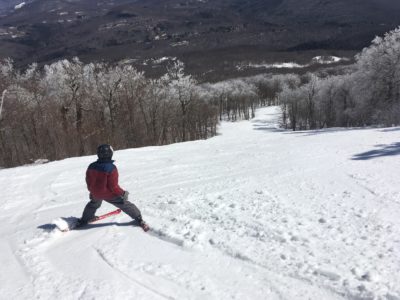 My sons resisted the required pre-dawn departure, so we headed to the Catskills. We left the house around 7am eager for some spring skiing. We were well on the way north before we narrowed our choice further. Being the awesome dad that I am, I decided to let the kids make the call.
They narrowed it down to Plattekill and Belleayre. Ultimately they opted for Belle, when I told them about the scheduled pond skim event. They had seen this kind of craziness for the first time last year at Mount Peter's Springfest and got a big kick out of it.