Author Archives: Harvey
April 16, 2014
A ski mountain's reputation for management is tied, in part, to temperature and precipitation. There are exceptions but it's certainly easier to be a ski ops genius when it's cold and snowy.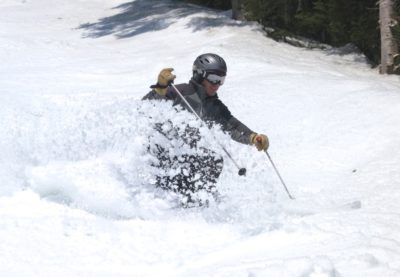 When it comes to spring, base depth is the key, and it's also affected by some factors beyond a GMs control.  Ideally you'll get and/or make enough snow to survive some inevitable spring rain to spin lifts on some warm and sunny weekends, satisfying passholders and selling more passes for the next season.
This season had a quick start, a tough middle and a stellar finish. At Gore season totals for snowfall will come in around average, but much of that total fell after February 1st.
April 8, 2014
The end of the season always seems to sneak up on me. It's not like I can't follow a calendar or fathom the inevitable warmth and rain that April brings. But somehow March snows and cold allow me to indulge my fantasy that winter will never end.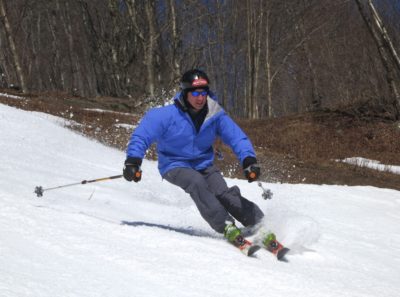 When Plattekill announced that April 6 would be the last day of lift-served skiing on the mountain, I felt the pull to return. Bombarded with email from other diehards, I got my ducks in a row, and headed for Roxbury on Sunday morning.
I never seem to adjust to a proper spring skiing schedule. Just as I do in mid-winter, I set my alarm for a predawn awakening to head north. The difference was this time when I left it was light.
March 3, 2014
I love the cool smaller ski areas of New York and I want to ski them all. This weekend I got my first day at Snow Ridge Ski Area in Turin; a small mountain gem that skis bigger than expected.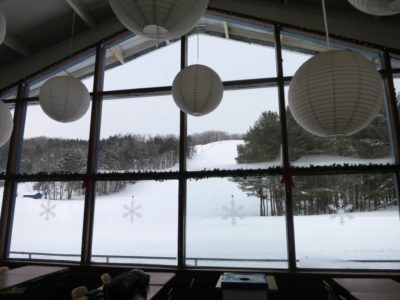 My first trip to Tug Hill began at 5:45 am in North River.  At first glance, Turin NY didn't seem that far, but with the frost heaves running rampant this year, the drive took every bit of Google Maps predicted two hours and 15 minutes.
As you come through Turin, you can see the wide east-facing trails, North and South Slope, from a distance. They rise above the surrounding terrain and dominate the view from the lodge. But its what you can't see that makes the Ridge so much fun.