Author Archives: Harvey
March 3, 2014
I love the cool smaller ski areas of New York and I want to ski them all. This weekend I got my first day at Snow Ridge Ski Area in Turin; a small mountain gem that skis bigger than expected.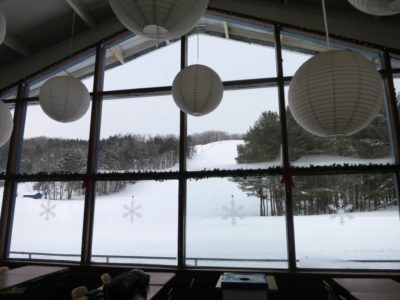 My first trip to Tug Hill began at 5:45 am in North River.  At first glance, Turin NY didn't seem that far, but with the frost heaves running rampant this year, the drive took every bit of Google Maps predicted two hours and 15 minutes.
As you come through Turin, you can see the wide east-facing trails, North and South Slope, from a distance. They rise above the surrounding terrain and dominate the view from the lodge. But its what you can't see that makes the Ridge so much fun.
February 20, 2014
I've recently spent a lot of time to the south of Gore Mountain; downstate, the Catskills and Hickory. I hadn't skied in North Creek in over a month, and wanted to return to base in the Adirondacks.
It's been a different kind of month for me. The last several weeks I had limited experience with groomed trails, manmade snow or liftlines for that matter. I've been approaching things from a different angle.
We drove to North River Saturday morning and skied in the woods in the afternoon. Sunday was forecast to be a cold one, but as planned we headed off to Gore.
February 11, 2014
Things change. The world is in constant motion and almost nothing can escape the forces of change. Eventually it seems that all of us have to choose which side of the moving line we want to be on.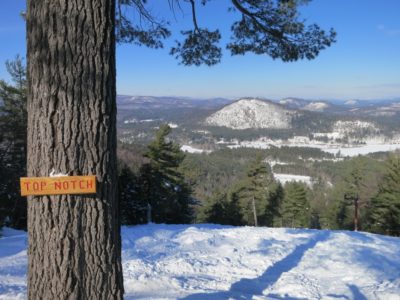 I started in our sport as a nordic skier who didn't own a pair of plastic boots. As I grew more fanatical about sliding on snow I found myself dying to make turns by Thanksgiving before there was any snow in the woods.
So I began skiing the early season at Gore Mountain, in my leather boots on 210 cm skis. At the time I didn't realize it, but the agents of change were acting upon me.