Author Archives: Harvey
May 24, 2016
It makes sense that a warm and underperforming winter would be followed by a cold and wet spring. I've been burying myself in work and household projects, but Killington just would not go away.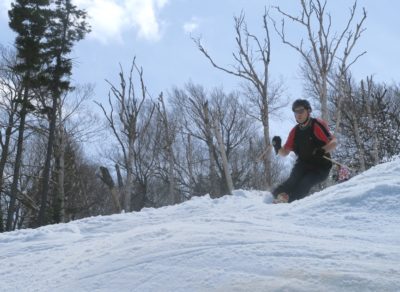 Each time I peeked at social media or the Killington conditions thread, Superstar seemed deep and very top-to-bottomish. On top of it all I'd only used a week of vacation all winter.
I took off early Friday, and arrived in the early afternoon. Darkside Shaman loaned me his most awesome Stihl leaf blower and I dusted up the trails. Just as I was finishing cleaning up, the Son of Pitches showed up and afternoon MTB was on.
April 26, 2016
Every spring when the season is over, I head to the cabin to turn off the heat, stack the wood for next winter and get the trails in shape for summer. I'm productive enough, but really it's just another reason to return to my favorite place in the world.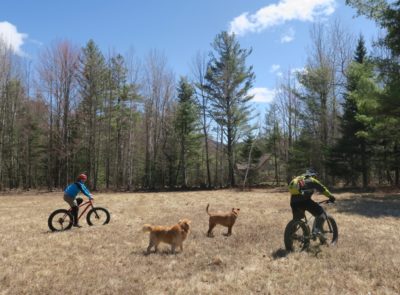 Traditionally the spring work weekend was in early May, before the black flies had their game on. But over the last ten years the bugs are emerging earlier and we've moved spring weekend into April. Even this year it hardly feels like the ski season is over.
I arrived Friday afternoon and took a quick walk of the yellow trail. It was dry and I was surprised to find little deadfall; small consolation for the thinnest winter in memory.
March 28, 2016
New York's ski patrol took to the slopes for the first time, at Gore Mountain, on March 4, 1934. It was the start of the ski season that year; in those days you skied when it snowed.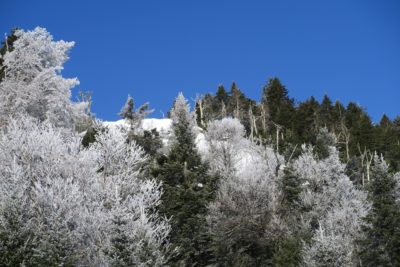 In the 1950s, snowmaking was introduced in the Catskills, and soon technology began to change skiing. Sixty years later resort skiing has become a business that can survive even the leanest of winters.
I appreciate the advancements in manmade snow, but there is no getting around the total picture. Snowmaking can be loud, it's expensive and the product lacks the magic of natural snow.