Author Archives: Harvey
August 31, 2015
Everything changes and from what I can see summer vacation is no different. In the old days, we'd use our time off to explore the Siamese Ponds Wilderness and the south central Adirondacks.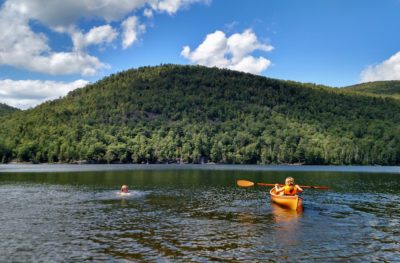 We'd push our week or ten days of time off as late in the season as possible. That time right after Labor Day is possibly the best time of the year in the mountains, outside of ski season.
Now we take it when we can get it. When our daughter entered kindergarten, like many families, we moved our vacation into late August, after camp and before school. Sometimes, our schedule of activities shortens that long week in the mountains into a long weekend.
August 4, 2015
It's no secret that goals of protecting large amounts of land and creating a vibrant economy can be at odds with each other.  Man has always used the land and natural resources to drive commerce. Unfortunately balancing environmental protection and economics is often easier said than done.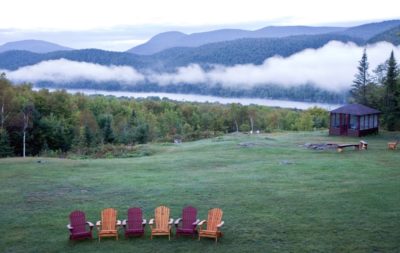 Over the last few years, I've been working with a few of my favorite mountain businesses on search marketing and web development. My most recent project is helping Garnet Hill Lodge with a new responsive website design.
Last weekend, in addition to getting some of our projects done at the cabin, I visited the Lodge to connect with owners Don and Mindy to review our progress.
July 28, 2015
I put in another work weekend at our camp in North River.  It's not really work to me — stacking firewood and improving our trails — it's exactly what I want to do with my free time in summer.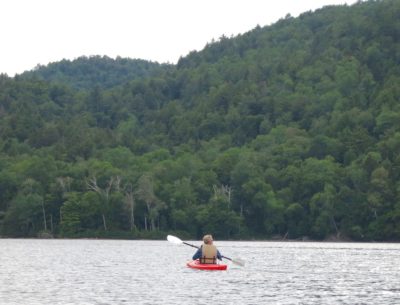 I actually daydream about cabin projects from my desk at work. Six million acres of opportunity for adventure all around, and I'm completely content on just a handful of hectares.
But Thirteenth Lake is practically in our backyard. Big and beautiful and right there, the lake is hard for us to ignore. After working on the Red Trail for the better part of the day we drove to the boat launch and put in. Even on a gray day the lake is a special place.