Monthly Archives:
June 2017
June 27, 2017
Dear Governor Cuomo,
It's been hard to miss the ongoing "Start-up NY" TV advertising campaign that promotes the benefits of new regulation and tax policies designed to encourage businesses to relocate to upstate NY. We support this message and these efforts.
As you know, New York has more ski areas than any other state in the country, and the economic impact of this sector is significant.
Your own office estimates the impact of Gore and Whiteface at $100 million per year. A 2015 study conducted by RRC Associates of Boulder Colorado concluded that NY ski areas added over $900 million to the state's economy each year through both direct and indirect spending.
June 13, 2017
I feel like baseball has taken over my life. Between little league, travel ball, our local minor league team and getting to Yankees games with customers or family, it's all baseball all the time.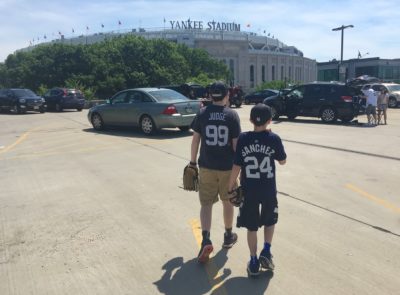 The day after finally coaching my last little league game of the season, I found myself driving into the Bronx for Bat Day at Yankee Stadium. This was my kids' fourth bat day so I guess we can call it a tradition now.
We seem to be establishing a tradition of showing up at the stadium on extremely hot days as well. For a second year in a row, we found ourselves dealing with ninety degree heat as we got out of the car.
June 5, 2017
The Mile High Club still eludes me, and I'll never hit 500 home runs, not with all the steroids in the world.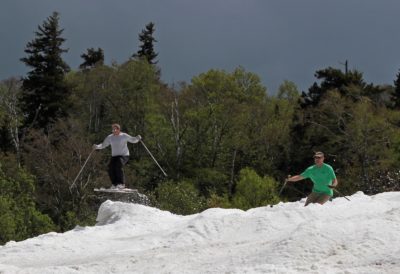 But last Thursday, I joined the ranks of another exclusive set–this one of die-hard east coast skiers, and perhaps even more prestigious.
For the record I did it with Naked Viking Man, Girl in Bikini, and an army of green t-shirts that read "I like big bumps and I cannot lie."