Monthly Archives:
May 2017
May 15, 2017
All Forward! The urgency was noticeable in our boat guide's voice. Two More! Paddling from the bow my first stroke waved in the air, and my second stroke never had a chance.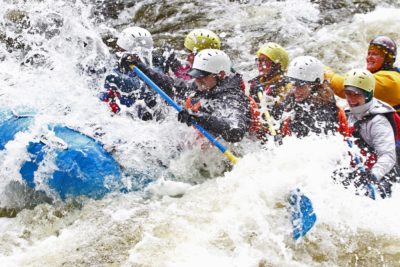 The wave crashed me to the floor of the raft. We shot out the backside of the rapid, paddles raised, everyone still aboard. High Five!
In the morning energy was high at Square Eddy Expeditions, full of handshakes and hugs. Lori and Linc greeting everyone with their infectious upbeat personalities. "Going to be FUN today, this river is going BIG!"
May 2, 2017
"Man it's raining outside. What the hell is wrong is wrong with you? Are you stupid?" I've heard people say that a lot over the years.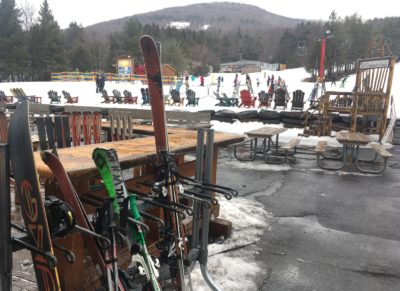 Luckily, skiing by myself bothers me even less then skiing in imperfect conditions. The ski season in the northeast is short; if I can get away and the mountains open, I want to be making turn. I don't really understand skiers who don't feel the same way.
That's why, on a Sunday in late March, I found myself parking my car at Hunter in the midst of a cold 34 degree drizzle. I booted up in the car, pulled on my Gore-tex and headed for the lift. I got two or three good runs in before it really started raining hard.