Monthly Archives:
April 2017
April 17, 2017
Snow-starved times call for desperate measures to get one's ski fix. On a recent spring weekend, I day-tripped to North Creek Ski Bowl to get my fair share of abuse. The year season turned around for the metro area and points north. But on this weekend other options were closed, from the mid-February thaw.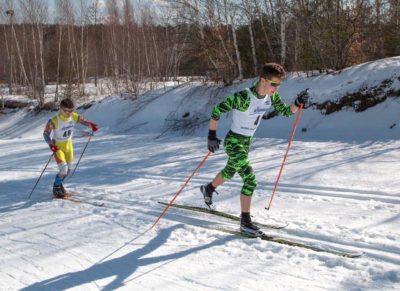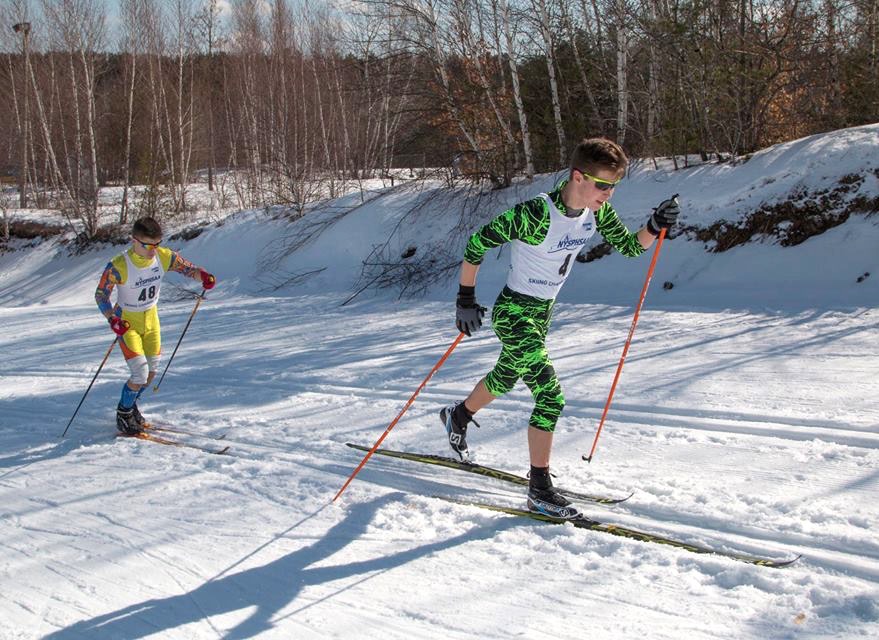 The North Creek Ski Bowl is 40 miles further from my home than my go-to day trip destination, Prospect Mt in VT.
Last year in the miserable 2015-2016-ski season, the Ski Bowl pretty much saved New York cross-country ski racing. ORDA laid out a serpentine — some might have called it Mickey Mouse — course winding around and turning back in on itself, uphill separated from downhill by surveyor's tape and prayer. Not unlike a cyclocross.
April 11, 2017
Smugglers Notch has been on my radar for more than five years. Without ever setting foot on the hill, I knew that Smuggs had it all: snow, terrain and old school vibe.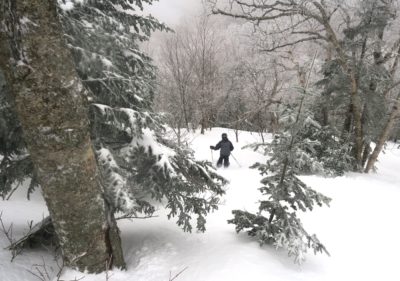 My experience in Northern Vermont is limited. I skied Stowe many years ago, as an intermediate. We had friends in the area and we would ski for a few days around Christmas. In those days I wasn't a tree skier and I don't remember us getting any new snow.
Then, about five years ago a bunch of us skied together for three days at Jay. The first morning the Jay Cloud went off at opening and delivered 5-8″ before lunch. My first experience with nice powder skiing in really widely spaced trees.
April 4, 2017
When schedule changes opened up my kids' availability, I ditched my plan to drive Whiteface Saturday and sleep in the River Lot. I started thinking about Gore or Magic, both a bit over three hours drive from our home.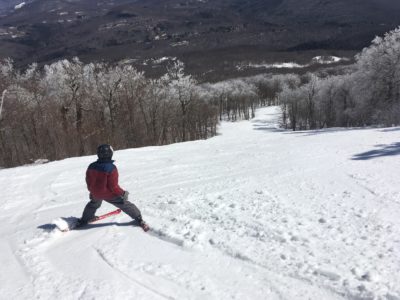 My sons resisted the required pre-dawn departure, so we headed to the Catskills. We left the house around 7am eager for some spring skiing. We were well on the way north before we narrowed our choice further. Being the awesome dad that I am, I decided to let the kids make the call.
They narrowed it down to Plattekill and Belleayre. Ultimately they opted for Belle, when I told them about the scheduled pond skim event. They had seen this kind of craziness for the first time last year at Mount Peter's Springfest and got a big kick out of it.