Monthly Archives:
February 2017
February 27, 2017
New York's Central Park is a quintessential city experience, delighting tourists and locals alike. I'll never forget my forays with friends; playing pickup soccer on the great lawn, my near misses on the bike path, and most recently bouldering all within sight of the gleaming rooftops, and ancient obelisks.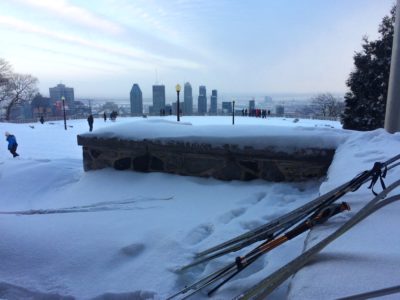 Much like the vaunted reservoir system, the foresight of city planners setting aside resources for future generations and developing them properly had unimaginable value.
While I still consider the crown jewel of New York's park system to be without peer, Frederick Olmstead, co-architect with Calvert Vaux, also made his mark planning Montreal's eponymous parc. At nearly the same size and about 20 years younger, Mont Royal presents year round activities and views, some of which exceed the possibilities in Manhattan. Fortunately, one thing I can say about both, is that neither is taken for granted.
February 21, 2017
Mount Greylock Ski Club is a small members-only ski area located on the flank of the tallest mountain in Massachusetts. Established in the 1930s, the club has no electricity, plumbing or telephone.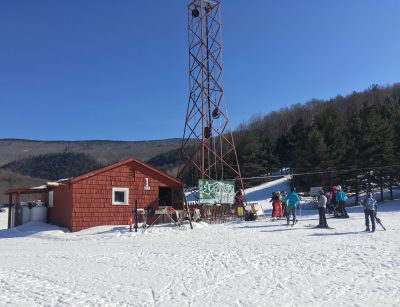 It also has no snowmaking and no chairlifts and two rope tows. In most meaningful ways it's no different then when it was established during the Great Depression. I learned of the place a few years ago though NELSAP, the New England Lost Ski Area Project. I was surprised that the rustic little place had escaped my attention because I learned to ski just a few miles away.
Once I learned about Mount Greylock, I knew I would have to check it out.  Recently I sent an email, to see if I could set up a visit.
February 13, 2017
Part of being a ski race dad is traveling all over the state. It's not my favorite thing, but it's part of the game. I have to admit it's great to experience new ski areas.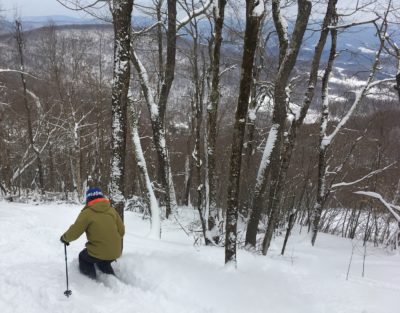 On our race trip to Hunter this past weekend, my son's coach decided to train in the Catskills on Friday. My wife agreed to come down in a separate car, freeing me up to ski Plattekill to discover why NYSB skiers love the place so much.
I had a pleasant drive from Windham where we stayed, taking in the scenic farms and winding headwaters of the Delaware River. I was the fourth car in the lot and parked maybe 50 yards from the door. I met forum member frk driving in; we quickly connected and booted up.