Monthly Archives:
January 2017
January 30, 2017
On average, Gore gets less snow than some other mountains. Most Vermont hills claim more than Gore's official 150 inch average and other mountains in New York get more snow too.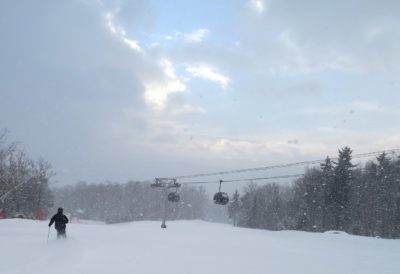 But one thing is sure, we do a lot with the snow we get, at Gore. Over the last week, the mountain reported more than fifteen inches and everyone you met said it was the best skiing in quite a while.
A nice midweek storm dropped over a foot, and in a show of mercy for us weekend warriors, it snowed again on Friday night. It looked like two inches at our place. I assumed that there would be more on the mountain.
January 27, 2017
It's not often all of the weather people I follow get it so wrong. What should have been a nice blast of snow with some mixed precipitation, fell as freezing rain, before finally changing over.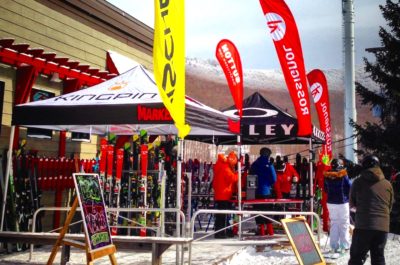 The extra day it took me to get there turned out to be worth it on many levels. Sutton is a day trip from Montreal, but you have to pass a couple of other hills to get there. Still no matter shape things are in, I always feel like I'm a world away. It's like a destination daytrip for me.
The weather is alive at the northernmost tip of the Green Mountain spine and you just never know what's going on top of the hill. The locals know that the weather in town often means nothing, at all.
January 24, 2017
It seems to me that the art of making properly rounded ski turns has been lost by much of the skiing public. Other PSIA Level 3 certs I talked with have confirmed it: they have never spent so much of their teaching time working with clients to make round turns.
I attribute this, at least in part, to the increase in the amount of tip and tail rocker on the skis being used by everyone. Rocker makes it easier to twist skis quickly and the result is that all the turning force comes right at the apex of the turn.
Our self-preservation instincts push us to get around that corner as quickly as possible so the response is to twist to get the started and finished post haste.