In spite of the long wait for ski season to start, my son and I overslept. Hunter is conveniently located for us, so our extra Zs were not a big problem. We pulled into the parking lot just a couple of minutes after 9 AM.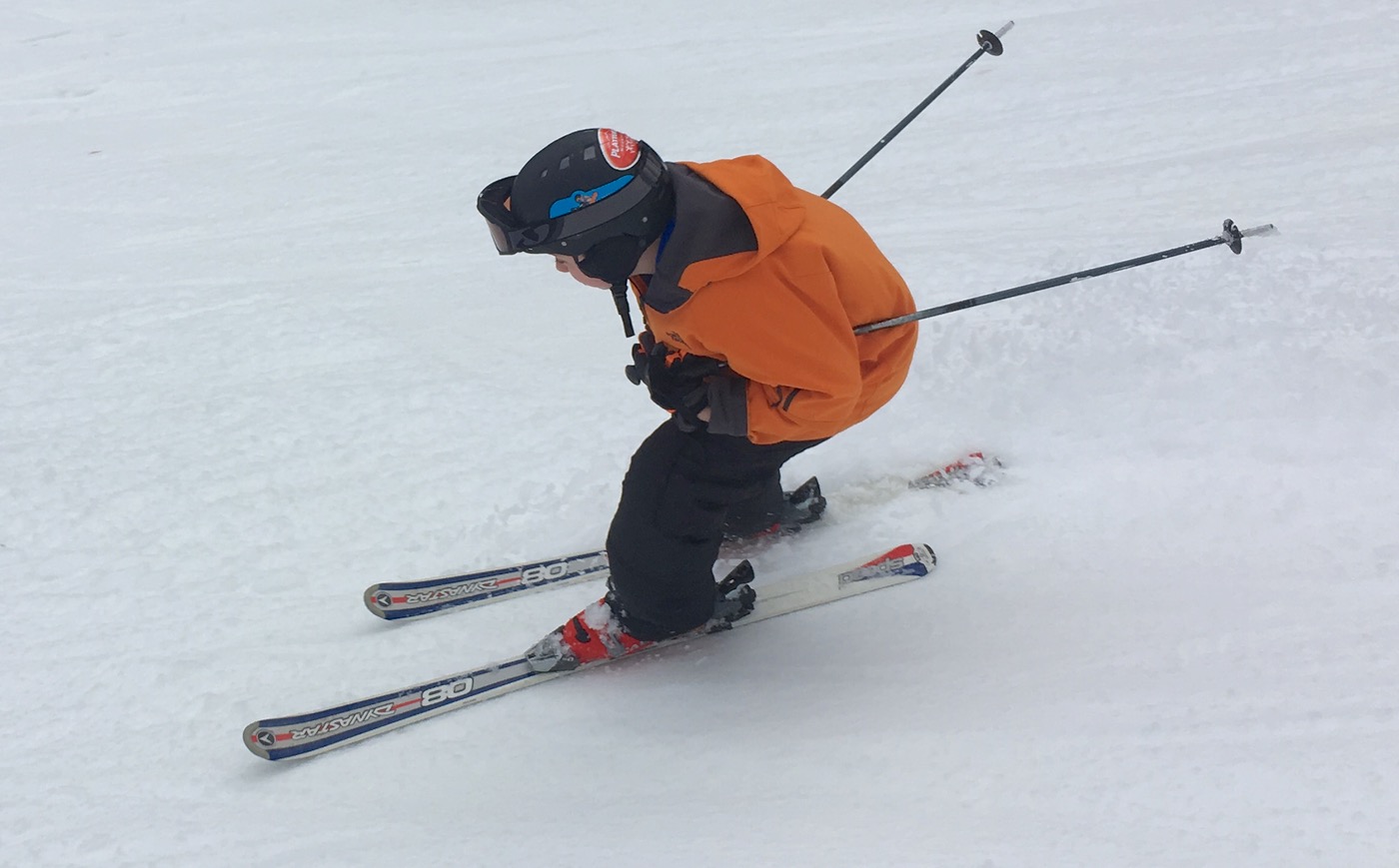 We were eager to get after it but I was kind of nervous too. I'm on the record as fan of early season skiing but this would be junior's first opening day experience. Would the traditional white-ribbon-of-death and the Hunter faithful overwhelm him?
We booted up, schlepped our skis over to the racks and redeemed our Liftopia vouchers at the ticket window. Hunter's detachable six-pack, the Kaatskill Flyer, whisked us off to the top. Hunter's website advertised four lifts and eleven trails for opening day. Open terrain was wall-to-wall and the base was deep.