I was excited to head up to Plattekill for the annual glade clearing workday. In past years our fall soccer schedule didn't allow me to get away.  Last Saturday I took my 14 year-old to scope some lines and give a little back to a cool ski community in the Catskills.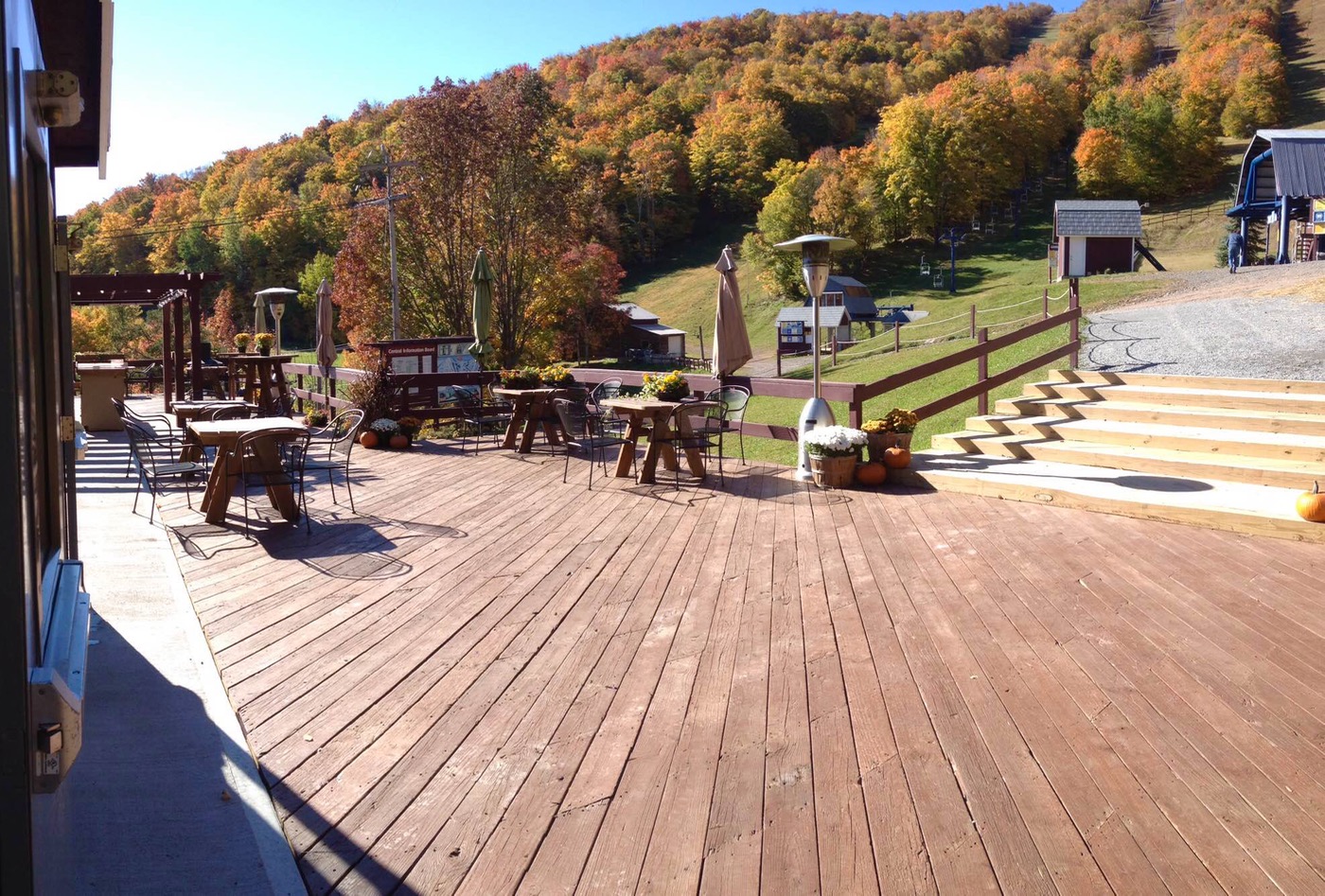 Plattekill has been busy this summer. In addition to hosting mountain bike races, live concerts and Plattepalooza, they've rebuilt and expanded their outside deck, expanded the seating area in the base lodge and added snowmaking to Buckle Up at the top of the mountain.
The last project is exciting. Buckle Up is a low angle trail that's a vital connection from the top of the triple to Plattekill's signature steep Blockbuster. The Block is one thousand feet of steep, sustained vert that is one of my favorite ski trails in the Catskills.