Monthly Archives:
November 2016
November 29, 2016
In spite of the long wait for ski season to start, my son and I overslept. Hunter is conveniently located for us, so our extra Zs were not a big problem. We pulled into the parking lot just a couple of minutes after 9 AM.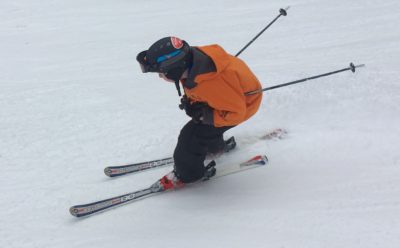 We were eager to get after it but I was kind of nervous too. I'm on the record as fan of early season skiing but this would be junior's first opening day experience. Would the traditional white-ribbon-of-death and the Hunter faithful overwhelm him?
We booted up, schlepped our skis over to the racks and redeemed our Liftopia vouchers at the ticket window. Hunter's detachable six-pack, the Kaatskill Flyer, whisked us off to the top. Hunter's website advertised four lifts and eleven trails for opening day. Open terrain was wall-to-wall and the base was deep.
November 23, 2016
Big Tupper has my full attention. Every time I pass it on the road to school at St. Lawrence University, the mountain reminds me of that amazing day I had there in February of 2014.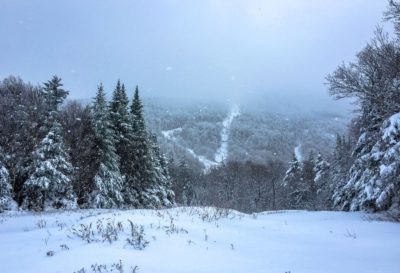 It was the first day they'd opened Chair 3 that season, and all of the terrain above Chair 2 was untouched. I had an absolute blast exploring this new, incredible and oh so Adirondacky terrain.
Since then, I've been itching to get back. But with a dismal winter last year and rampant rumors that Big Tupper wouldn't be spinning lifts at all this year, my best hope was to earn turns after a storm.
November 16, 2016
Let's face it: there's no easy way to make skiing truly cheap. Gear, lift tickets, lodging, food, it all costs money. If you want to pass the sport on to the next generation, multiply every expense by the number of children in your family.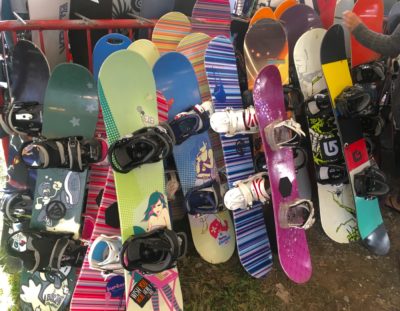 Thankfully, there are ways to limit the damage. Before you throw up your hands, take advantage of Mount Peter's offer of a free lesson and rental to first time skiers. If you don't live downstate, look into the mountains near you. There are ways for kids to try the sport without spending a dime.