Monthly Archives:
October 2016
October 24, 2016
The first turns of the season are always memorable. Deep all natural October turns may have the advantage of #humblebrag, but even riding the white ribbon during Christmas break is special.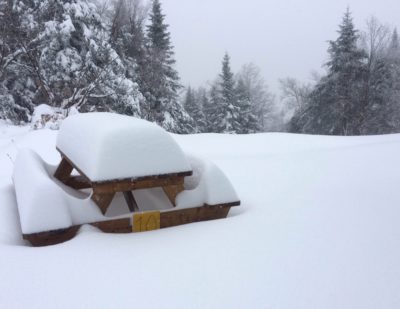 They can also be an awkward equalizer. When you haven't skied in months it doesn't matter if you're Pirmin Zurbriggen or a simple Nose Picker, you're not going to be happy with every turn.
The comedy started early, sometime after misplacing my helmet and before I realized that my ski socks were on the kitchen counter as I booted up in the lot.
October 18, 2016
As days get shorter, hours become precious and I was determined not to waste my final summer trip to Vermont by recovering from a late night wedding party. After a slow start, I headed to an area near Route 2 and the Long Trail that has long held my interest.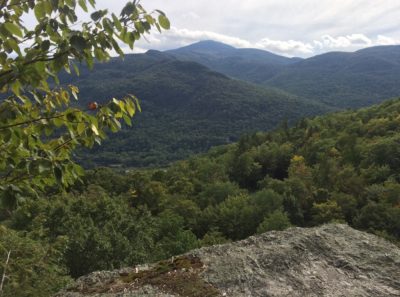 There is something remarkable about this spot. The lowest point in the state is nestled directly below Camel's Hump, the tallest undeveloped peak. The long vertical and steep terrain always holds surprises, and going up Bone Mountain is a great way to check out the views.
The parking lot at the end of Green Mountain Road was deserted but even alone, I decided to bring my climbing gear in case I ran into a friendly climbers. On that list was Travis Peckham's Tough Schist. It's one of my favorite guidebooks and I thumbed its well used pages to get a closer look at the topos to find Cat Crack and The Dwarf Wall before I left.
October 3, 2016
During this 2016 offseason Gore has continued the move toward snowmaking efficiency and improved early season operations. At the same time nordic trails are being developed at Ski Bowl Park.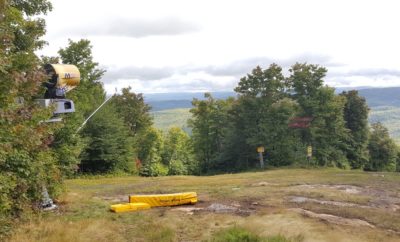 Sixty (60) new Ratnik Baby Snow Giants have been purchased to replace the aging fleet of Ratnik ground guns.
These guns are spec'd to produce at temperatures up to a wet bulb of 31 degrees, while using 40% less air versus a traditional Ratnik ground gun.