Monthly Archives:
July 2016
July 19, 2016
My wife, our pooch Crosby and I were in the great Adirondack North Country for a weekend. With lakes surrounded by mountains practically wherever you look, it was the perfect venue for a nice, relaxing weekend filled with some great hiking.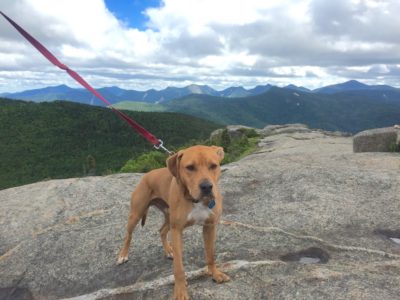 We bagged Cascade and Porter on Saturday afternoon once the light mist subsided. The day turned out quite nice. The weather improved dramatically from the morning and while it stayed cool, the clouds broke and the views from the top were outstanding.
They say Cascade is the easiest of the 46ers. But it's not an easy hike compared to most mountains I have hiked in the Catskills or the Greens. The terrain is more rugged, and at times, the trail is little more than a path of boulders through the forest.
July 5, 2016
I'm a creature of habit. When it comes to kayaking, I go back to the same couple of areas over and over again. This year I made a resolution to spread my wings and explore some new areas.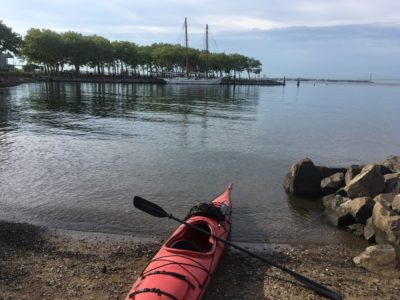 On July 4th weekend, Liberty Island seemed like a good place to start. I checked the tides. High tide at 7:56 AM, combined with light traffic in the morning, would be my best bet for calmer waters. I aimed for an early start and set two alarms.
I got on the road around 6:40 am, not too bad really. I headed south on the Palisades Parkway. I put in on the New Jersey side at Liberty State Park, paddling solo. I was on the water by 7:40.