Every spring when the season is over, I head to the cabin to turn off the heat, stack the wood for next winter and get the trails in shape for summer. I'm productive enough, but really it's just another reason to return to my favorite place in the world.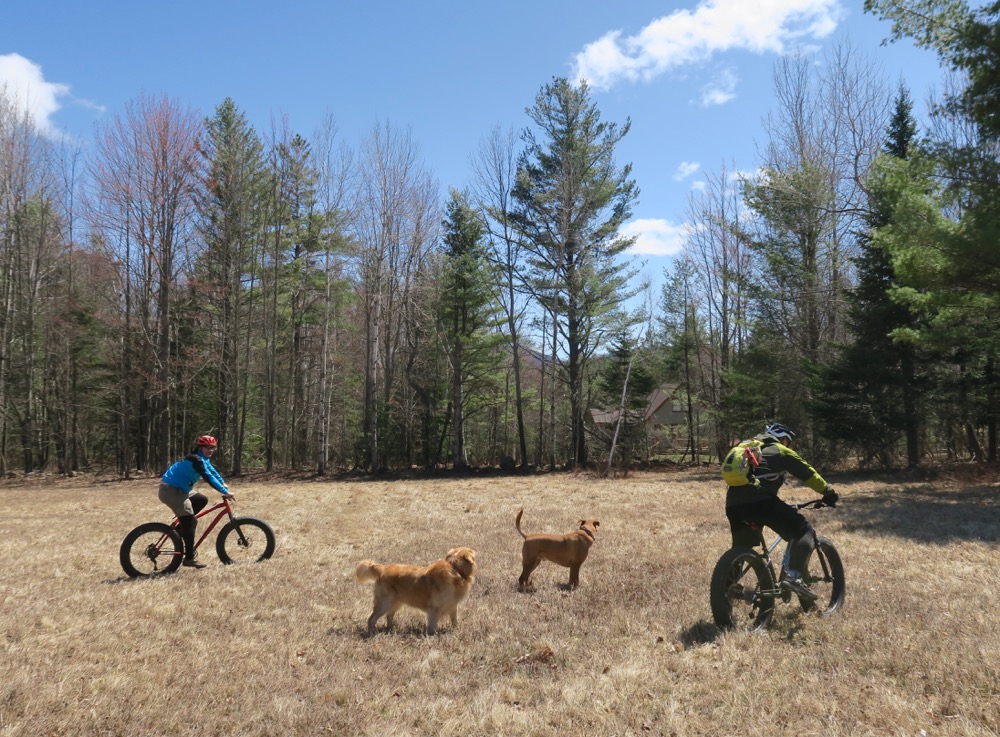 Traditionally the spring work weekend was in early May, before the black flies had their game on. But over the last ten years the bugs are emerging earlier and we've moved spring weekend into April. Even this year it hardly feels like the ski season is over.
I arrived Friday afternoon and took a quick walk of the yellow trail. It was dry and I was surprised to find little deadfall; small consolation for the thinnest winter in memory.