Monthly Archives:
March 2016
March 28, 2016
New York's ski patrol took to the slopes for the first time, at Gore Mountain, on March 4, 1934. It was the start of the ski season that year; in those days you skied when it snowed.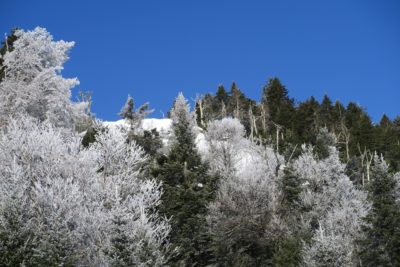 In the 1950s, snowmaking was introduced in the Catskills, and soon technology began to change skiing. Sixty years later resort skiing has become a business that can survive even the leanest of winters.
I appreciate the advancements in manmade snow, but there is no getting around the total picture. Snowmaking can be loud, it's expensive and the product lacks the magic of natural snow.
March 21, 2016
I pointed my car east to save the season. To be fair, we booked the cabin in the National Parc of the Gaspé more than a year ago, but I started really looking forward to it only a couple of weeks ago when I finally gave up on the "Big One."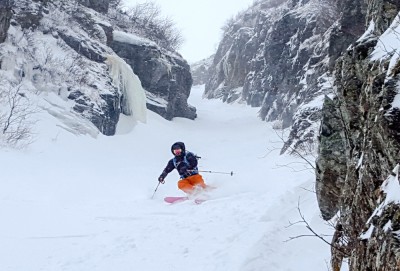 I wasn't travelling with the crazed giddiness of a Weather Channel stormchaser out to find a town-swallowing tornado. Instead my car ate the clicks of the empty roads like an albatross on the thermals just ahead of the summer temps that were working their way up from the US.
Arriving to some semblance of winter, it was clear that the skiing would probably be very good, if thinner than on my previous trip four years ago. However, under the circumstances of the season this one had the opportunity to be even more memorable.
March 14, 2016
In a low snow year, Hunter was reporting most of its terrain open. Weather forecasts were calling for a warm and sunny April day in March and I was thinking about Hunter for a day of midweek skiing.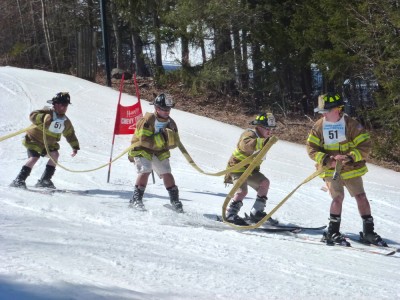 Temperatures ranged from the 40s to the 60s on my ride up, base to summit. The baseball hat and sunglasses were mandatory, but I was comfortable in my light ski pants with shorts underneath, a breathable shirt and a windbreaker.
Normal for midweek, the lifts and trails were empty. Hunter was hosting the annual fireman's races and there were plenty of firemen on the mountain, some wearing full gear and some wearing shorts only.