Skis and snowboards are different tools for sliding down a snowy hill. They each have strengths. Conversation about their differences is old and hum-drum and yet it still never quite disappears.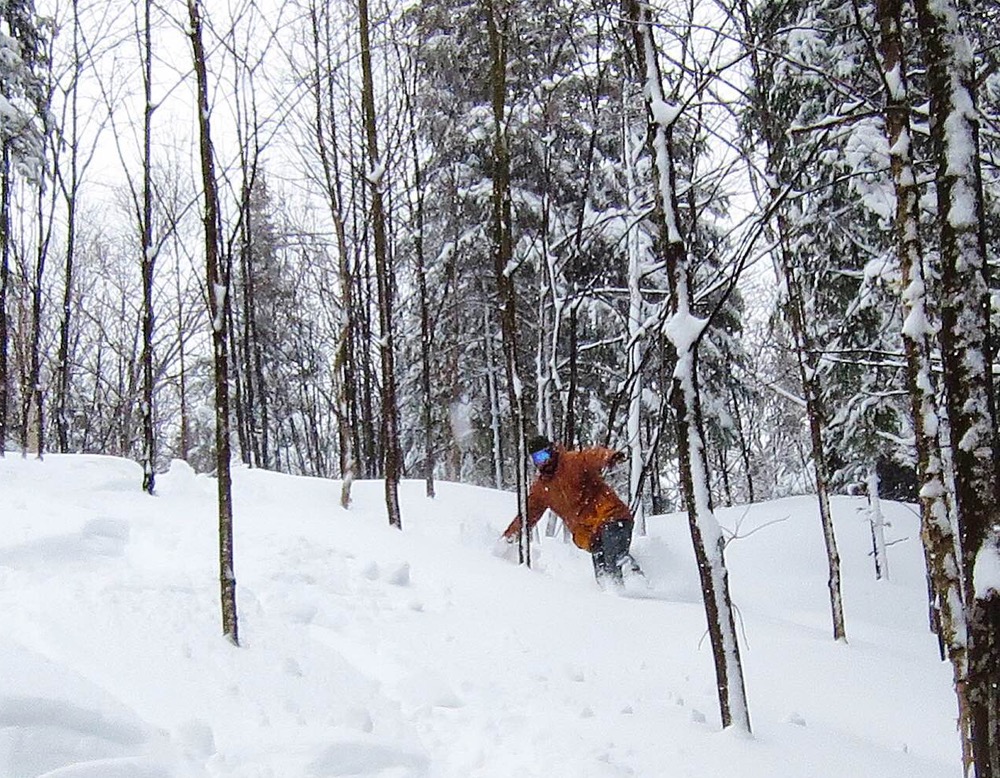 Snowboarding may allow a more expressive descent on a trail and surf better on powder. Although the gap was narrowed with twin-tips and new shapes, skis might still be a bit less sexy precisely because of their utility. "Did you see me nail that traverse, I totally skated it hardcore!"
On my first run with a new snowboarding buddy last week, he commented on my buckle fiddling. I couldn't believe a snowboarder was accusing me of being slow, it was rivalry deja vu all over again.