While I'm certainly not "there" yet, I'm starting to get more organized. For the first time ever I'd say, the basement at HQ South, is really set up as a ski adventure staging area.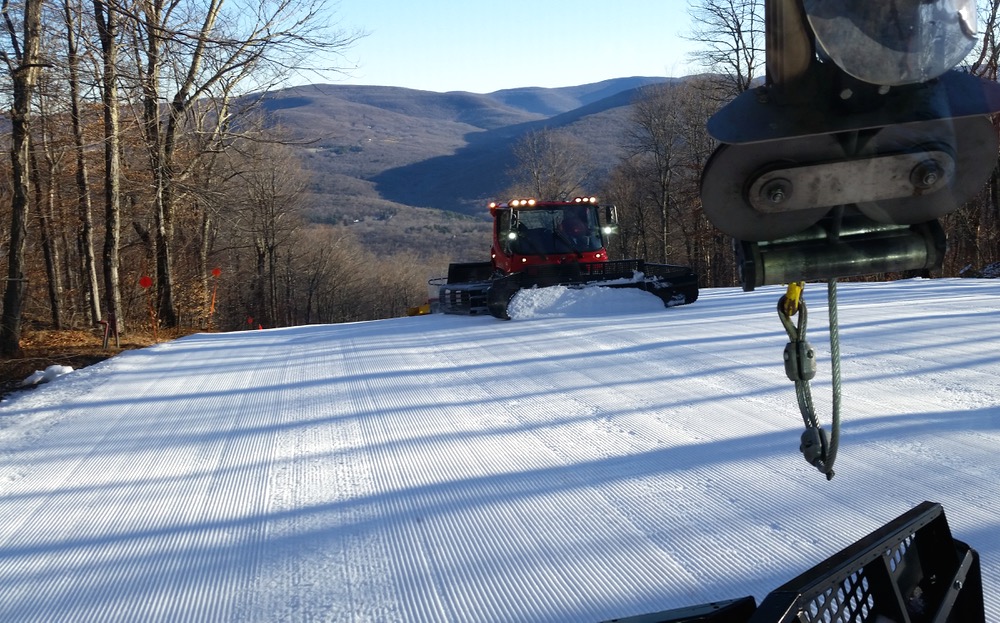 It's possible that the general lack of cold and snow has actually created an opportunity, giving us time to improve our capability to capitalize on cold and snow. Now, all we need, is cold and snow.
At the same time, somewhat quietly, Belleayre had gone all out, on one trail, t2b: Onteora. The mountain opened last Friday for the season, and after I completed the Saturday Chore Olympics, I was sprung, for a run to the Belle on Sunday.