Monthly Archives:
October 2015
October 27, 2015
Nothing gets me more excited for the season than getting in the woods to craft some skiable lines for the winter. Fortunately, the community in New York is #blessed with more than a few like-minded maniacs, and the owner of a mountain that is just as ski-obsessed as we are.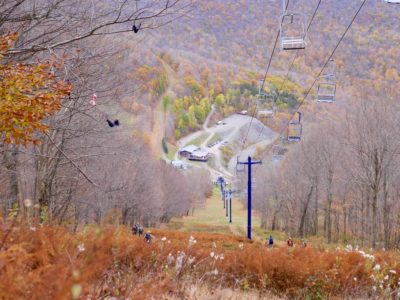 In typical Plattekill fashion it seemed like the weather report could be thrown out the window. It was much colder than forecasted, and snow seemed imminent in the Catskills.
Our merry band was ready for the challenge and well prepared this year, we stayed warm by sawing and swinging; hot chocolate breaks can wait for the winter.
October 12, 2015
We're already in mid-October — prime time for hatching destination trip plans for the coming season. It's around this time that reports from the previous season come in handy, whether you're hunting for new places to visit in the northeast, out west, or elsewhere.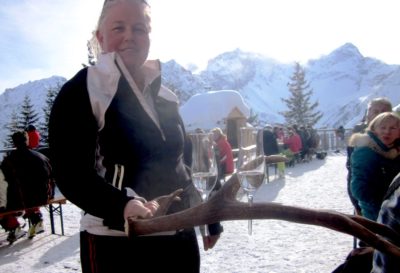 From the elsewhere file comes a new magazine article from James, who, forum members may recall, went on what looked like a pretty sweet road trip through the Vorarlberg region along Austria's western border.
He sent back a blur of photos and stories of big mountains, tons of snow, cute towns, delectable desserts, and most memorably — this pic of a smiling Austrian woman bringing glasses of schnaps in a set of deer antlers. If this doesn't get your winter juices flowing, it might be time to buy a pair of white pants and move to Florida.
Please read the NY Ski Magazine feature:
Vorarlberg, Austria: Just Under the Radar
October 6, 2015
Saying goodbye to summer hasn't been easy. Like a lot of things in life, sometimes you have a list of things to do that just never seem to get checked off. Even if you keep your list of goals small, the number distractions to divert you are endless.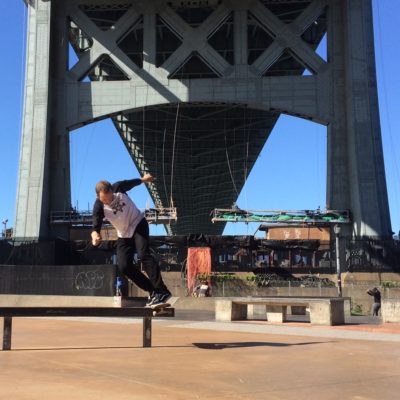 As Joaquin pushed off the coast Sunday morning, the sun started to shine through my window. It was too late for me to head to the Gunks for another attempt on Bonnie's Roof (which had previously kicked my butt), so I decided to stay in town to adventure locally.
Perhaps entering an early form of a mid-life crisis, I purchased a skateboard last month and started to push around town. I hadn't skated since I was a kid and I still haven't gotten the gear dialed in, but it's been really fun to flow through the streets in a new way and shave a few minutes off of my walking commutes too.