Monthly Archives:
September 2015
September 30, 2015
Last month we visited beautiful Rangeley, Maine, home to Saddleback Mountain. The area is also known as the High Peaks region and has eight of Maine's fourteen 4000-foot peaks. We rented a cabin at Hunters Cove on Rangeley Lake.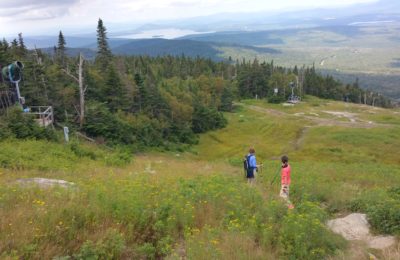 The Saddleback Mountain base lodge is eight miles from Rangeley's main street and sits at 2400 feet. There are two ways up the mountain, 5.1 miles on the Appalachian Trail or two miles up the main face of the ski area.
We chose the ski trail. The hike starts at the beautiful base lodge and follows the green-rated Wheeler and the blue-rated Gray Ghost to the top of the Rangeley Double. We continued up the Tri Color to the top of the Kennebago Quad. There is a short, narrow trail to the summit from just above the quad.
September 28, 2015
I want to apologize upfront for posting this piece on the front page of NYSkiBlog. I certainly doesn't "fit" here, as we have consciously decided to focus our homepage on eastern mountain sports.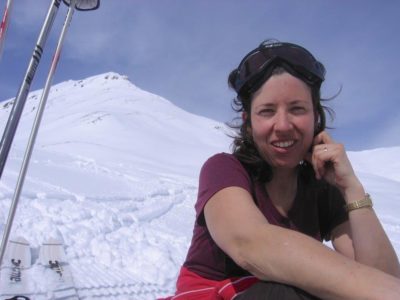 But I just can't find a way to process this without writing about it. Early Sunday morning, my little sister Marybeth, or MB as we knew her, passed away after a long, valiant battle with cancer. She was 53 and asked for no memorial until next spring, when a small garden will be dedicated in her honor, in Jersey City, NJ.
Nearly three years ago MB was diagnosed with a rare form of cancer called GIST Wild Type. Unlike most cancers, this strain develops in between organs in your abdomen. When it was discovered there was some hope, but it quickly faded, as experimental treatments yielded no positive results.
September 21, 2015
Plattekill Mountain and NYSkiBlog are pumped to present the fifth annual Plattekill Tree Skiing Work Day at the ski area in Roxbury NY, on October 24th, 2015. Rain date will be Sunday October 25.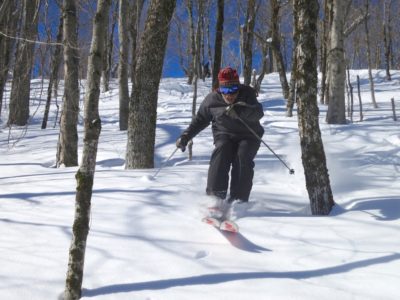 As is now tradition, we are recruiting a motivated, smiling crew of lopper wielding powder fiends to take to the woods to tune up some of the Catskills best tree skiing. Our longterm goal is to create true boundary-to-boundary skiing at a resort that wants you to pursue your passion, wherever it leads.
Our primary goal this year will be to maintain and finish Lucian's Line, an awesome project now three years in the making. While we'll never change the name the word "lanes" is probably more accurate now. In addition, we may expand into a new zone. If you want the beta on that, you have to show up on the day.