Last month we visited beautiful Rangeley, Maine, home to Saddleback Mountain. The area is also known as the High Peaks region and has eight of Maine's fourteen 4000-foot peaks. We rented a cabin at Hunters Cove on Rangeley Lake.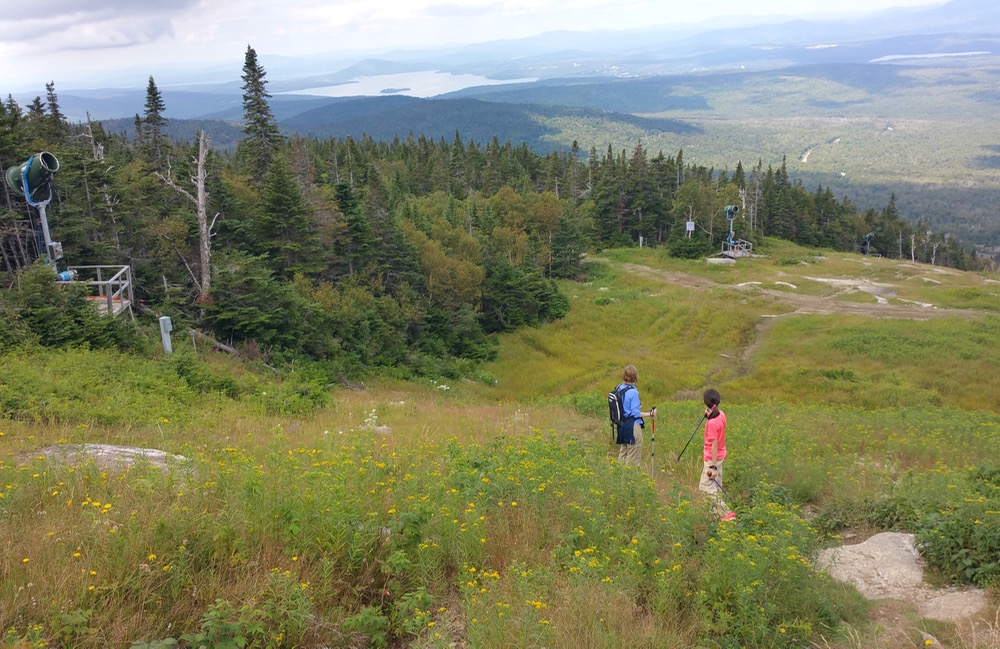 The Saddleback Mountain base lodge is eight miles from Rangeley's main street and sits at 2400 feet. There are two ways up the mountain, 5.1 miles on the Appalachian Trail or two miles up the main face of the ski area.
We chose the ski trail. The hike starts at the beautiful base lodge and follows the green-rated Wheeler and the blue-rated Gray Ghost to the top of the Rangeley Double. We continued up the Tri Color to the top of the Kennebago Quad. There is a short, narrow trail to the summit from just above the quad.