Monthly Archives:
May 2015
May 26, 2015
As the days of spring grow longer and the valleys turn green, east coast skiers are left with two options: ski the man-made glacier on Superstar at Killington, or head to the high alpine terrain of the Presidential Range in New Hampshire.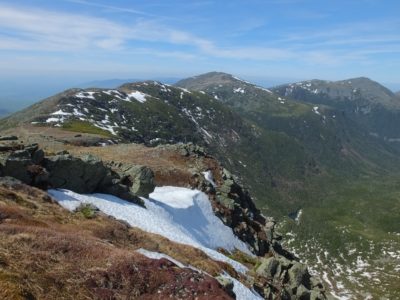 My plan was to backpack into the Great Gulf, a huge cirque cut by glaciers on the northeast side of Mount Washington. From there I'd set up a base camp which would allow me to access the snow-filled gullies spilling off the flank of the northeast's highest peak.
I shouldered a heavy pack, loaded with camping and ski gear. I chose a campsite about three miles in, with a spectacular view into the gulf, and the rushing waters of the Peabody River below. That night I slept to the soothing sounds of thunderstorms, knowing that they would give the gullies a nice overnight grooming.
May 20, 2015
There's been a lot of talk about local adventuring in the news lately, and it makes a lot of sense. There's even a new buzzword — "the 5-9er" — to describe people who do something adventurous between work hours and then show up at their desk like it's #nbd.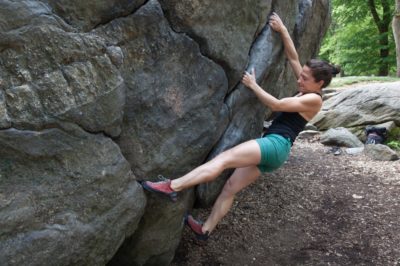 But even if each of us had the money to blow off steam each year in Nepal, the world doesn't need another conquest of Everest; it doesn't prove anything. That's why I like the 5-9, and why I like writing for the blog. It helps me redefine what it means to be both a weekend warrior, and even more so the idea of "adventure."
New York City isn't an easy place to find what I'd call traditional adventure. It probably has something to do with the 500 square miles of concentrated development that surround us.
May 14, 2015
Four Season. Are there any two words more desired by ski resorts — most of which are on a never-ending quest to plug the non-revenue-producing hole that stretches from April to the end of November?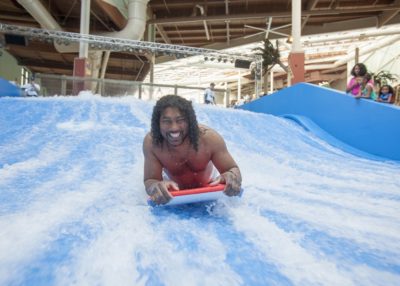 Over the decades, lift-served mountains have added numerous attractions to generate cash flow during the off season: alpine slides, outdoor water parks, paintball, frisbee golf, lift-served and cross-country mountain biking, ziplines, even skiing on rubber mats — usually with limited success.
More recently, indoor water parks have been added to the menu of off-season options. They have the added benefit of not only attracting paying guests year round, but also providing families with a Plan B for bad-weather days during ski season and a one-stop shop to keep increasingly jaded kids entertained.