Monthly Archives:
January 2015
January 26, 2015
Every new snowstorm fires the imagination. Even though you can't hit a new place each time, there's the promise of redrawing a favorite canvas.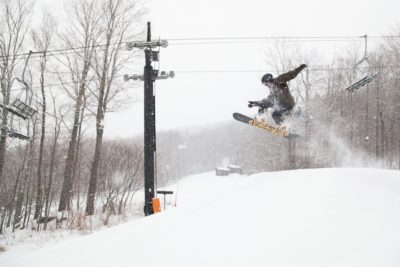 East Coast skiers have an appreciation for new snow unmatched in other parts of the nation where altitude ensures precipitation-type if nothing else.
I've also been fortunate to take my wandering to a semi-professional level the past few years. Experiencing the new can give you an appreciation for what you've already enjoyed, and one place that's always intrigued me is Berkshire East, The Beast.
January 20, 2015
On Monday I ventured 45 minutes to Mt Peter in Warwick, NY, with my 3rd grader. After Sunday's ice storm turned into a gully washer, I was a little unsure of what the trails would look like when we got to the mountain.
We were pleasantly surprised to see that pretty much the entire mountain was open on deep manmade snow. We booted up in the beautiful Sunrise Lodge. It is a fully windowed post and beam building that sits almost on the trails. A great spot for familiies, it is heated and has AC for summer events.
About 20 feet away is a snack bar offering a nice variety of food and drinks including hamburgers and hot dogs. There is also a full service cafeteria, a bar and a creperie.
January 13, 2015
It was late in the evening, and Snow Ridge NY was touting a storm capable of producing five feet of snow. I convinced my girlfriend to take Saturday off and come with me to Tug Hill.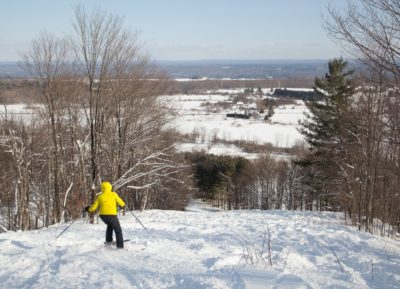 The stoke was high, for skiing and adventure in general. I am filled with a profound gratitude to have found a partner so ready to abscond on long and snowy journeys at every hour. A few podcasts and some Paul Simon helped to keep me awake.
The ride went pretty quickly even as Amy slept. At 7:30 am, Siri was able to bring up the snow report. A foot had fallen and maybe more was on the way. We decided to bypass the Adirondacks and head West.