Yearly Archives:
2015
December 27, 2015
As skiers we belong to a unique group of people, but not so special that we don't feel the need to sub-divide our community further into even smaller fraternities.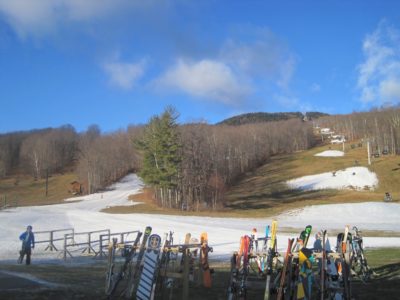 There's the divide between skiers and snowboarders. There are gear sub-groups: telemarkers, AT skiers, mono-boarders and the almost defunct snow-blades. There is west vs east, terrain vs snow snobs and of course resort versus backcountry.
Debates between groups can be endless: dedicated, passionate skiers are naturally ardent. They want others to understand and validate, if not share their passion. I'm no different.
December 21, 2015
Snow Ridge plays a unique role in the life of a hardcore NY skier. In a far corner of the state, the small ski area stands as a beacon of hope during the early season or times when powder is scarce.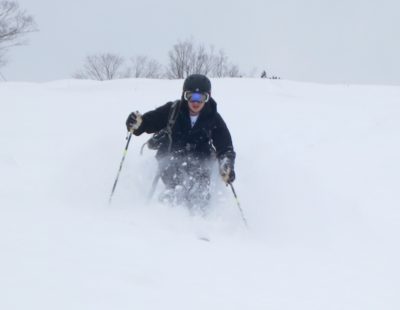 Because no matter how the season has gone to date, or what the current weather pattern, there are, almost always, a few months when cold air blows across the unfrozen waters of Lake Ontario and delivers powder on the Tug Hill Plateau.
In fact, consistently bad ski weather in the form of warm temperatures, can actually increase the chances that the magic will happen. And that's exactly how it came down last week.
December 14, 2015
Last Friday, after a hard week at work, I walked home, with no plans to ski. None. Saturday morning I made coffee and raked the leaves, which were finally all on the ground. Then I took a walk.
On my walk I started to consider the possibilities. If I could get to the cabin at a "reasonable" hour that night, I could ski Whiteface on Sunday. The forecast wasn't sunny, but I was optimistic that surfaces would warm up enough to soften.
I arrived at the cabin with a sandwich in hand at 7:30 pm. I ate it, drank some water, checked the forums, took some photos and crashed. I set two alarms: our normal Adk 6am alarm, plus a supplemental alarm 15 minutes earlier at 5:45. Just in case.