Last August a friend asked me to recommend the Eastern resort with the best chance for fresh snow over the Thanksgiving weekend. I was intrigued because it seemed like a bold and direct challenge to me, to organize an early season destination trip with a good shot at pow.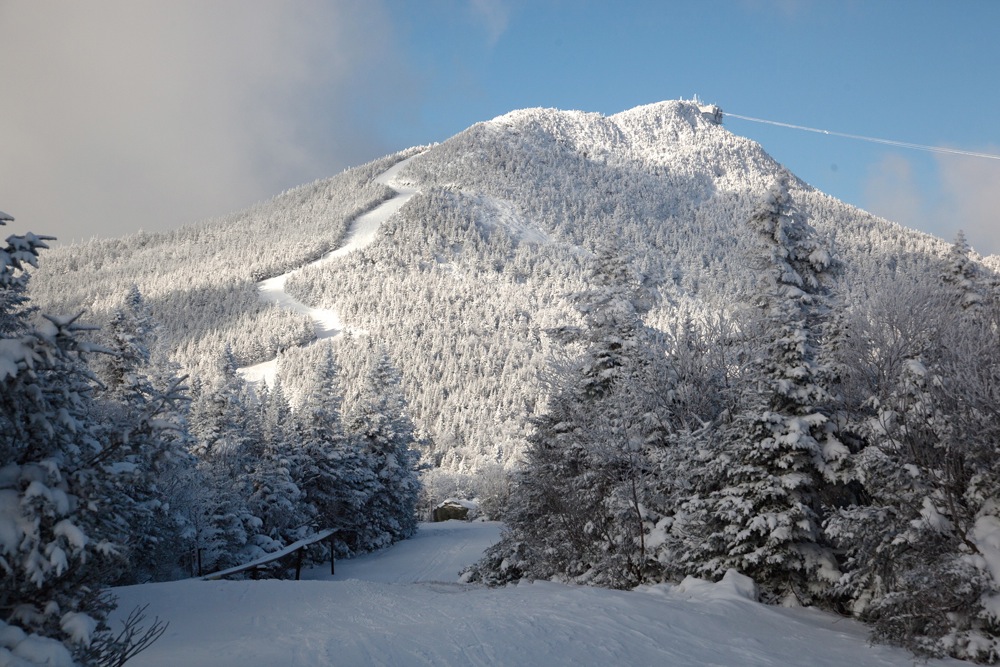 It didn't take me long to consider Jay Peak, Vermont. Jay is of course the exception that proves the rule, recent winner of Powder Magazines "Best Pow" award and home of a mindbending Eastern US accumulation record total of more than 500″ in a single season.
While there are few guarantees for conditions anywhere on the planet, I'd also been itching to get back to Jay. Few resorts get to completely re-imagine themselves, but it seems that's what Jay has done in the past 20 years.