The recent monster lake effect event in New York created real friction for hundreds of thousands of people in western part of the state. At the same time, two NY State ski areas were "grazed" by the storm. Holiday Valley reported 23 inches and Snow Ridge pulled in 35 inches of snow.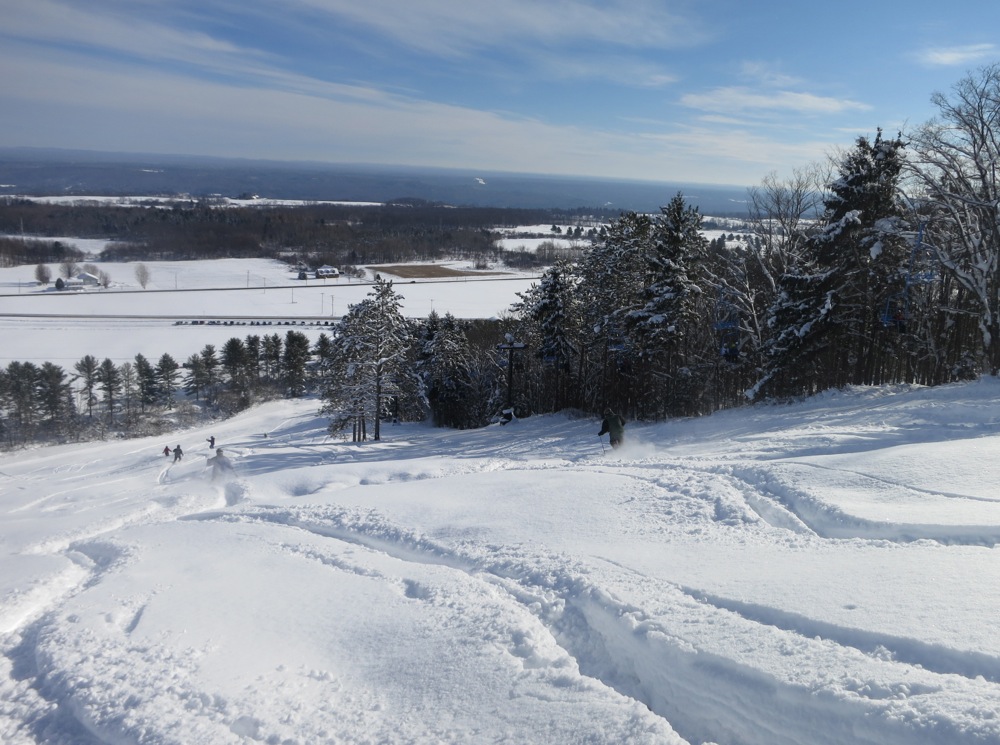 In our forum, skiers were focused on Snow Ridge NY. I was no exception. The idea of November powder… I'd never skied it before. I did actually ski October pow once.
I was up before dawn on Friday headed to Gore. I made record time and was booting up at 11:30. I skied the afternoon, starting out on cambered skis then moving to rocker. The snow was good with guns blowing nearly top to bottom. The goal was really to get Day 1 in, before heading to Snow Ridge, for the pow opening on Saturday.