Monthly Archives:
October 2014
October 27, 2014
I'm fascinated by lifts and lift technology, so I was excited when GM Mike Pratt offered me the chance to visit Gore Mountain for an update on the new lift, the Adirondack Express 2.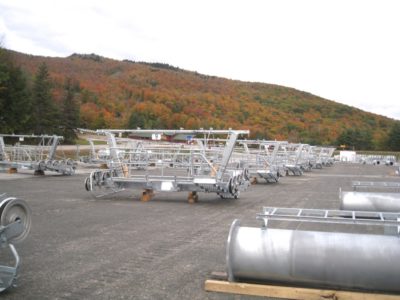 As we were driving into the parking lot, we saw all of the new lift parts lined up in the parking lot, ready to go.
The new high speed quad is a bottom drive with the same configuration as the relatively new Burnt Ridge Quad. The motor is 700 horsepower and runs off of 480 volts.
Max design speed for the new lift is 1100 feet per minute (fpm) like the Burnt Ridge Quad and Gondola. While it's unlikely that it will be run at full speed, it will still be considerably faster than the old lift.
October 13, 2014
The past weighed heavily on my mind as I set out for Boston on the last road trip of the summer season. As a damn Yankee, the patriot state has always felt a bit like enemy territory.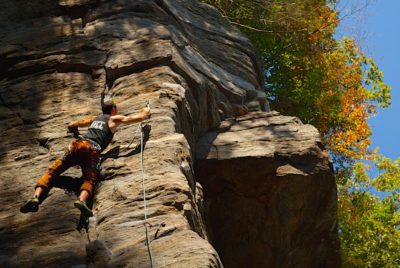 On route I was to meet some local climbers at a storied quasi-secret crag. Traveling through the meandering hills I decide that that was an oxymoron I could appreciate.
At Farley Ledges (oops), beta is a word of mouth affair. Sometimes an oral history is more vivid than a written account.  You see a climb and maybe you'll pick up a name and rating. It's a throwback to the olde days, before cell phones, MountainProject or guide books. Nothing but gneiss rock and good company.