Monthly Archives:
May 2014
May 28, 2014
With an iffy forecast for the summit of Mt Washington, my 2013-2014 season might have gone out with a whimper. Although I was disappointed, at first, I wondered if the balmy temps and fresh leaves and the smell of bbq might put Memorial Day as a win.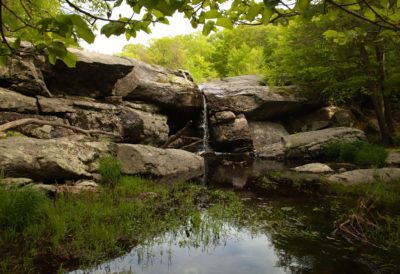 Beyond making the adjustment from dynafits to hiking boots, I saw an opportunity to get outside with some friends I don't see much during the ski season.
The group wanted to get some big miles, and for the first hike of the spring, we set our sights on an empty quadrant of Harriman State Park, opting to hike to Claudius Smith Den from 106 instead of the more accessible, and crowded, Johnsontown Road.
May 21, 2014
I have an ace-in-the-hole near the end of my ski season. In May, it seems I can come up with business to do in Vermont, and because Killington is once again, the Beast, I can pick up another ski day.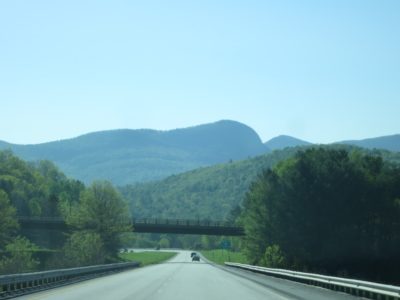 This past weekend Killington's Superstar was the cherry on top of a full sundae of fun that included: driving in the pouring rain, raking out the erosion in our driveway, cutting a new ski trail, putting finishing touches on a website, and talking SEO at MRG.
Entering Vermont is different. On the surface, northern New York and Vermont have a lot in common, but if you spend time in either one, you know the feel is very different in each. I love both.
May 15, 2014
It's hard for me to play favorites among the winter playgrounds of the northeast because I can find something to get really into at almost any of them.
I love the die-hard ski culture evident at Greek Peak. I dig skiing Plattekill top-to-bottom with the need for speed and no runouts. Gore is a vast and many-tentacled monster, making it fun to get lost and surprising you with new views as you cover ground.
But some ski areas transcend skiing themselves when you look up at the mountains they live on. Driving up to Whiteface, it's hard not to think "My goodness, THAT is a mountain." Stowe is like that, placed on Mansfield, the highest peak in Vermont.