It's funny how a piece of equipment can change how you think about a sport. Skiers in the forum are excited about wide waxless backcountry skis for powder in rolling terrain. In theory, I got it.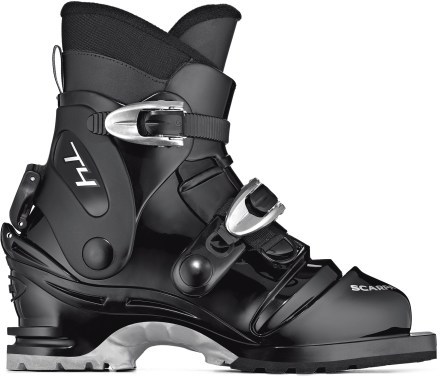 But then I was in the Garnet Hill Ski Shop in North River NY, and actually saw for the first time, in real life, the Scarpa T4s pictured above. I've seen that photo many times, but had never seen them for real, in the plastic.
Because they don't have thermo-moldable liners you can try them on and see how they fit.  I'm a 27.5 Mondo and the shop had multiple pairs in my size and other average mens sizes. Adam the ski shop guy said "they're tight as hell getting your foot in but if that is your size they'll feel great when they are on."  He was right.