Monthly Archives:
January 2014
January 28, 2014
Fifty years ago the northeast was dotted with mom and pop ski hills. Those few that have survived have gotten by with true grit, a few natural advantages and a little help from their friends.
This scenario describes Plattekill Mountain. The hard working owners of the ski area in Roxbury New York are blessed with great terrain and natural snowfall.
Beyond that, the mountain seems to inspire people to pitch in and help. One such person is known to us as Diamond Dave, the owner of the Diamond Bar in Brooklyn NY.
January 24, 2014
New snow is a gift, and I was certainly grateful for the most recent coastal storm that rolled through town. We've all heard the refrain that an inch in the yard is worth a million at the ski area, and six inches in the city was enough to get me into the car headed north.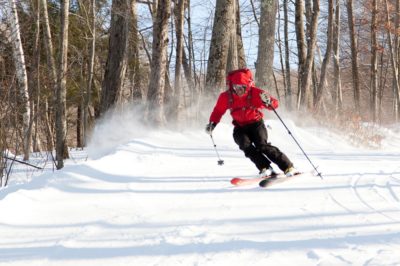 This storm was actually an "off the coastal" and as we drove towards the hills, the amount of new snow diminished. Keeping with the recent NYSB trend of choosing snow quality over vert we found ourselves in northwestern Connecticut at Mohawk Mountain.
I had heard reports that Mohawk had been in the eye of the last storm, leaving a solid 6-8 and we thought it might have caught the tail end of this one as well, leaving only great skiing.
January 21, 2014
Ever since I first met my buddy "X" at Gore in 2010, we've been plotting to get our daughters together on the slopes. Two girls the same age, whose fathers love to ski: what more do you need?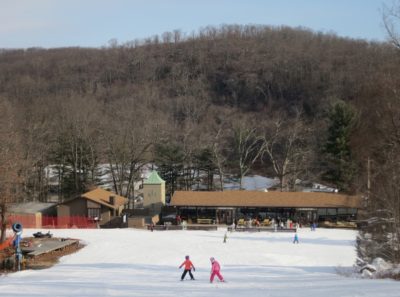 It turned out to be much easier said than done.  Getting the stars to align took almost four years. Sunday was a perfect day for it downstate, if you look past the recent nuclear meltdown of the snowpack by rainstorm.
We woke just before dawn to gear up, eat breakfast and drive up to Tuxedo Ridge Ski Center.