There was a lot of talk about Black Friday this year, and the morning was exceptionally dark when I left the house at 6 to beat the crowds at Hunter's opening day. But driving through Tannersville early was more reminiscent of a Christmas snow-globe scene then madness that shoppers dealt with in the local malls.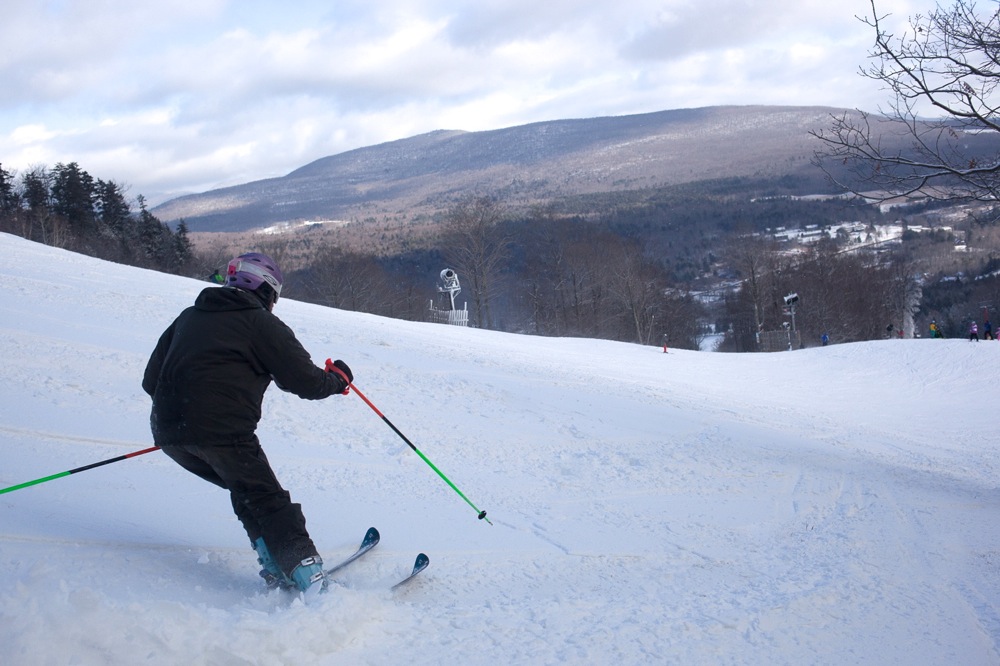 In another contrast, there were no mixed reactions to opening day for skiing, either. The crowds that I had worried about seemed more likely to enjoy the day like a college reunion then fight for a pole position on I87 or down the aisles at the big box.
The camaraderie was palpable as the cheers went up for the first chair. My first opening day at Hunter was everything I could have hoped it would be. I passed my iPhone around at Thanksgiving, showing webcam proof that the skiing was going to be good. To some extent I was trying to convince myself to shake off the massive feast and go skiing.