Ross Pond NY lies three miles north of Route 28 in the Adirondacks, halfway between Indian Lake and North River.  It's one of a cluster of three ponds; Ross, Whortleberry and Big Bad Luck.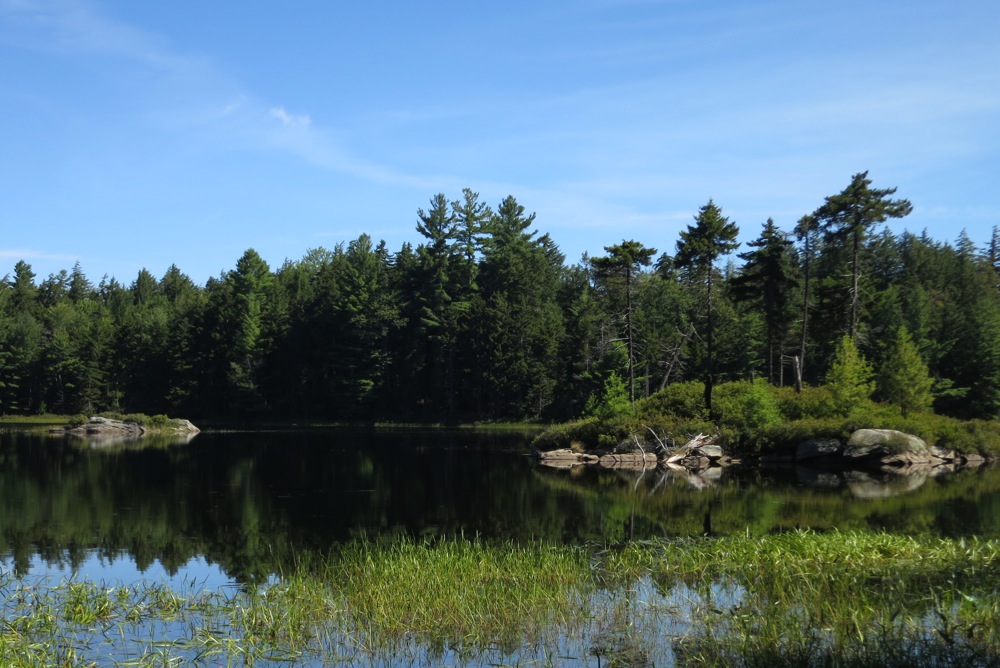 The route was a path for a long time, but several years ago, the DEC marked it, and spotted a trailhead a few hundred yards south on the highway. It was really the only place to put it.
You've got to look for the beginning of the trail as it is below highway level. From the parking lot, keep walking on the north side of the road, toward Indian Lake, and you'll find it.