Monthly Archives:
September 2013
September 20, 2013
Over the years, I've compiled a decent record of scoring powder on western ski vacations that were booked months in advance; but based purely on anecdotal evidence, Powderqueen has me beat.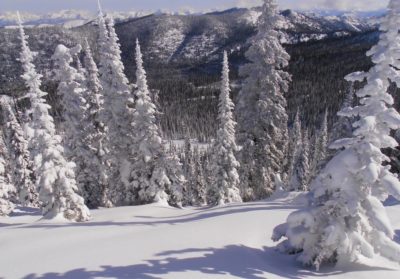 Whenever she leaves Central New York for destination trips out west, fresh snow always seems to be along for the ride. Her March 2013 visit to the wilds of western Montana — split between the state's two major resorts and a few lesser-known mountains — was no exception.
As she points out, Montana is a place that often gets overlooked by northeasterners as a ski vacation destination, yet the northern Rockies boast quality snow on spectacular, uncrowded terrain. Big Sky and Whitefish look like excellent full-service resorts for multi-day stays, but the many great off-the-beaten-path mountains appear to be Montana's real secret sauce.
Please click through and read:
NY Ski Magazine
Montana Means Mountains
September 17, 2013
Hour Pond is a southern Adirondack destination with majestic views of Bullhead and Hour Pond Mountain. But what draws me to Hour Pond most is the new Hour Pond Trail from Thirteenth Lake.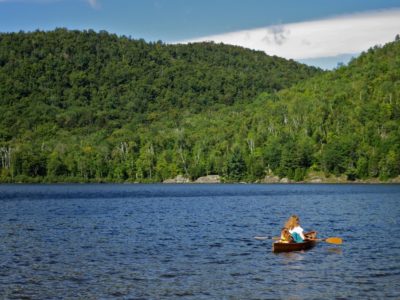 Like many others, this adventure started on Thirteenth Lake. Along the northwestern shore, we paddled beyond Peaked Mountain Brook to the next inlet stream coming off Hour Pond Mountain. We beached our boat, found the red trail and started climbing.
This route is old and must have been a trail back in the day. It passes through a narrow slot on the height-of-land between the Thirteenth and Hour Pond drainages.  It was a largely unmarked hunter's path / backcountry bushwhack when I first skied it.