After Whiteface and Gore Mountain closed on April 21, the closest lift served options were in Vermont. Sugarbush offered a final free ski day on May 4 and Sugarloaf in Maine closed on May 5.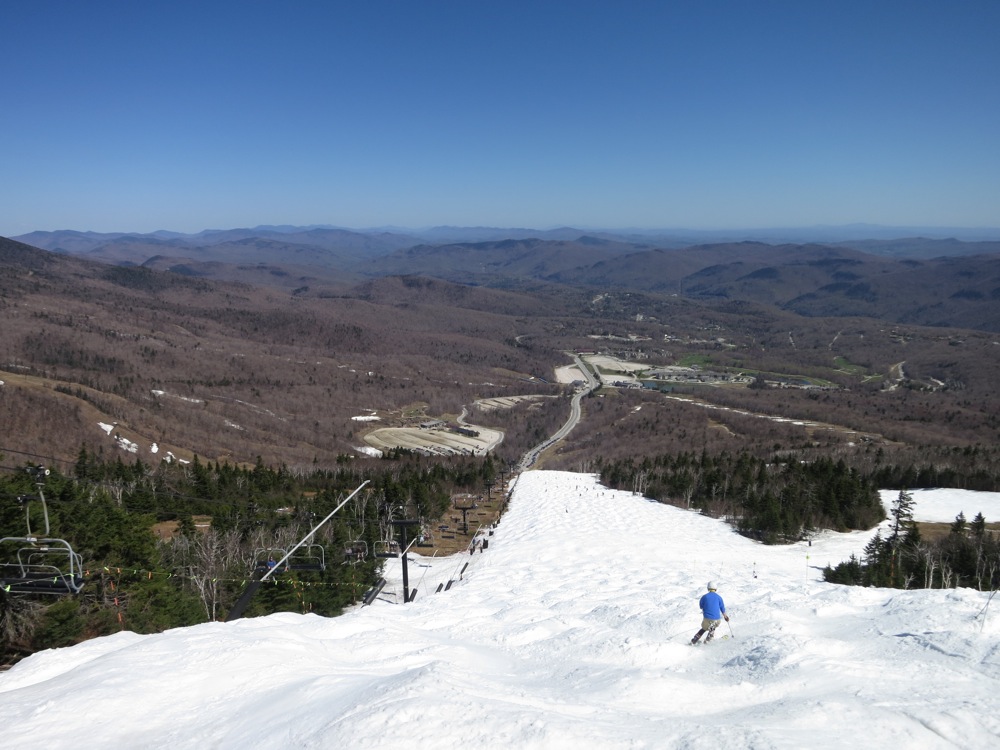 When Mont Saint Sauveur in Quebec closed on May 19, only the Killington in Vermont remained. The photo featured above certainly isn't a remarkable ski photo except for it's ubiquity.
Taken on May 5, it shows ten feet of snow remaining on Killington's Superstar — similar photos were posted repeatedly on Facebook and Ski Forums around the internet — a testament to Killington's commitment to a return to beastdom.