Monthly Archives:
August 2013
August 25, 2013
I've wanted to post about the cliffs on Balm of Gilead Mountain for quite a while now. I go up there regularly, but never seem to get pictures that do the view justice.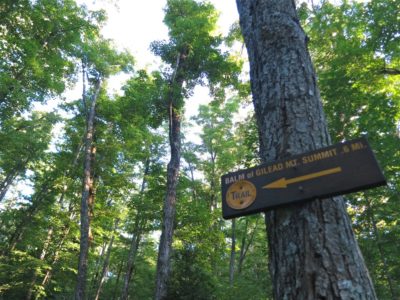 My last walk was no different, except this time I'm posting.
For me the hike starts from the Garnet Hill Lodge Ski Center in North River, NY. It's not an official trailhead, but it's probably ok to park here in the summer when lodge demand for parking is lower than it is in winter.  If you'd like to use this access point, I'd recommend asking for permission in the ski shop or in the lodge.
August 19, 2013
Over the past few years, we've talked on and off about expanding NY Ski Magazine's coverage beyond North America and after much foot-dragging (most of it mine), we're finally making it happen.
To inaugurate the new "Europe" section of the Magazine, I thought that it would be fun to go back to my first winter trip across the pond: a March 2003 visit to Kitzbühel, Austria.
While the Kitzbühel Alps aren't considered the top tier of the country's ski regions — the Arlberg and Ischgl, to be covered in upcoming articles, are — it was a great introduction to the differences between skiing in North America and Europe. Due to insufficient disposable income, a brutal exchange rate, and job/family obligations, I've only made it back to Austria a few times since then, but until I find somewhere that enthralls me more, it'll remain my favorite ski destination.
Please click through to read:
NY Ski Magazine
Austria's Kitzbühel Alps