By the end of the first week of February, the mountains recovered from a double whammy January meltdown. Very cold temps and modest amounts of natural snow had things in good shape.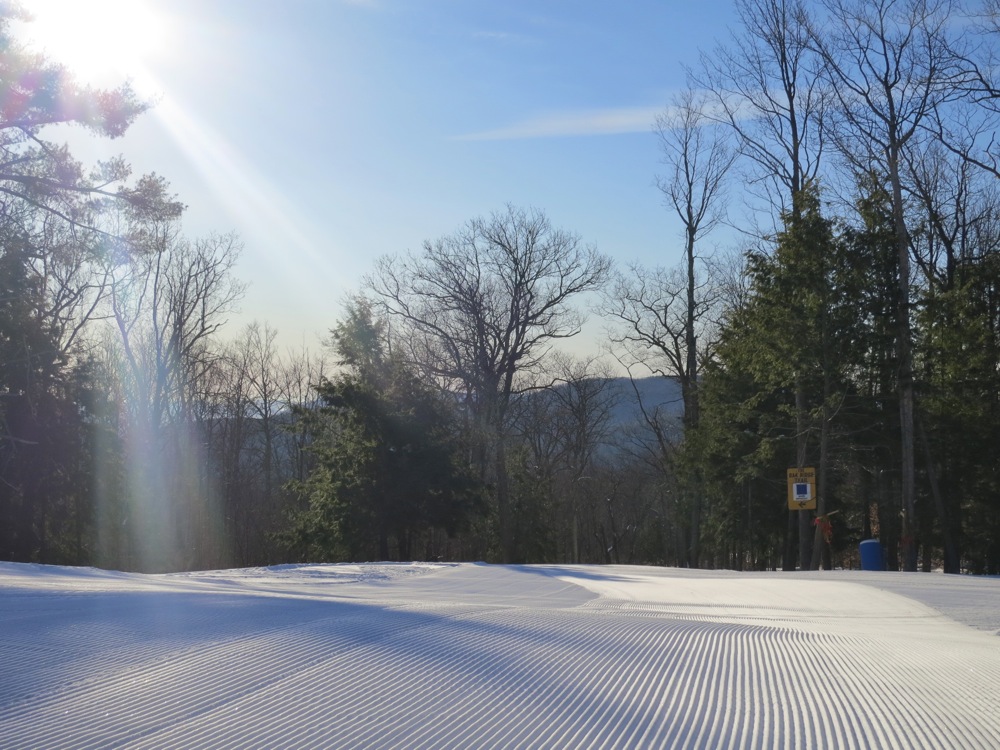 At the same time Accuweather and other sources of weather prognostication began to forecast a double barrel storm to impact the northeast. A potent Alberta Clipper was predicted to come across the northern tier of the US and drop the better part of a foot of snow on New York and then pass the baton to a strong coastal low, at which point all hell was supposed to break loose.
The first low tracked as expected but was more typical of a moisture starved clipper. To follow it, the second low developed a bit too far to the east to hammer New York.