The early season should be a test of dedication. Weather is often marginal or questionable, conditions can be thin and firm. But skiers come to the mountains in greater numbers than in the spring.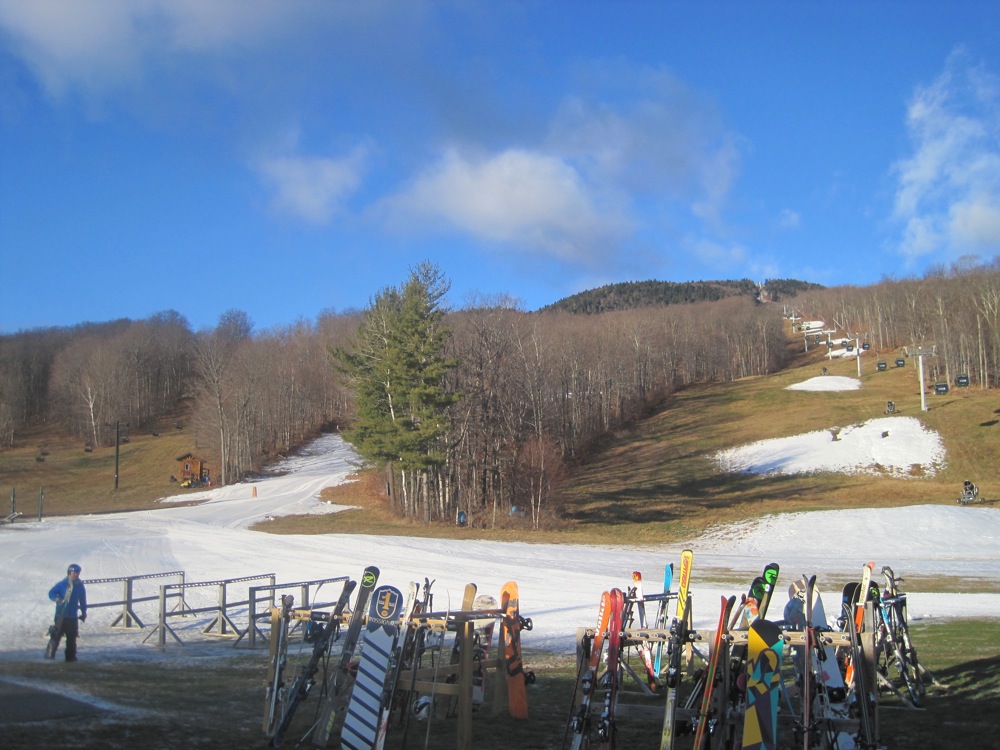 Each year as we look back through our images from late November they're often loaded with trails that feature thin strips of hardpack snow, death cookies, brown spots and barren woods.
In many ways the start of the 2012/13 ski season was typical in the east. A freak October storm delivered turns at the mountain du jour (or is it année?). Killington and Sunday River battled it out for a bragging rights on an official opening in early November. And a marginal opening weekend for many of the ski resorts in New York began the day after Thanksgiving.