In the early days, ski areas were high elevation places, where snow accumulated and trees were cleared to create an open slope where people climbed up, and skied down.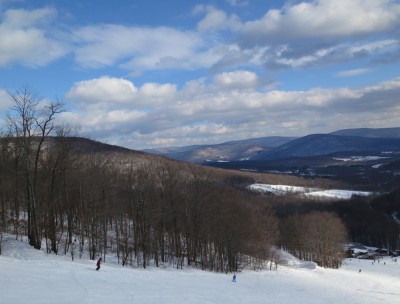 In the mid-1930's, enterprising individuals — like Carl Schaefer — pushed the ski area concept to the next level. By using an automobile drivetrain attached to a pulley and rope system, they towed skiers up the slopes. Not limited to the amount of vert they could sidestep, skiers could get several runs in a day.
Later in the decade another noted New Yorker, Averell Harriman, pioneered the first chairlift at Sun Valley Idaho. Skiers traveled uphill in relaxed comfort. As time went on, skiing remained the core attraction, but became surrounded by hot cocoa, warming huts, ski school, parking lots, nightlife and slopeside condos.