Monthly Archives:
November 2012
November 30, 2012
Skiing outside resort boundaries holds an increasing appeal to me, and it seems I'm not alone, considering the abundant backcountry gear options available in traditional ski shops and numerous mentions in the mainstream ski press.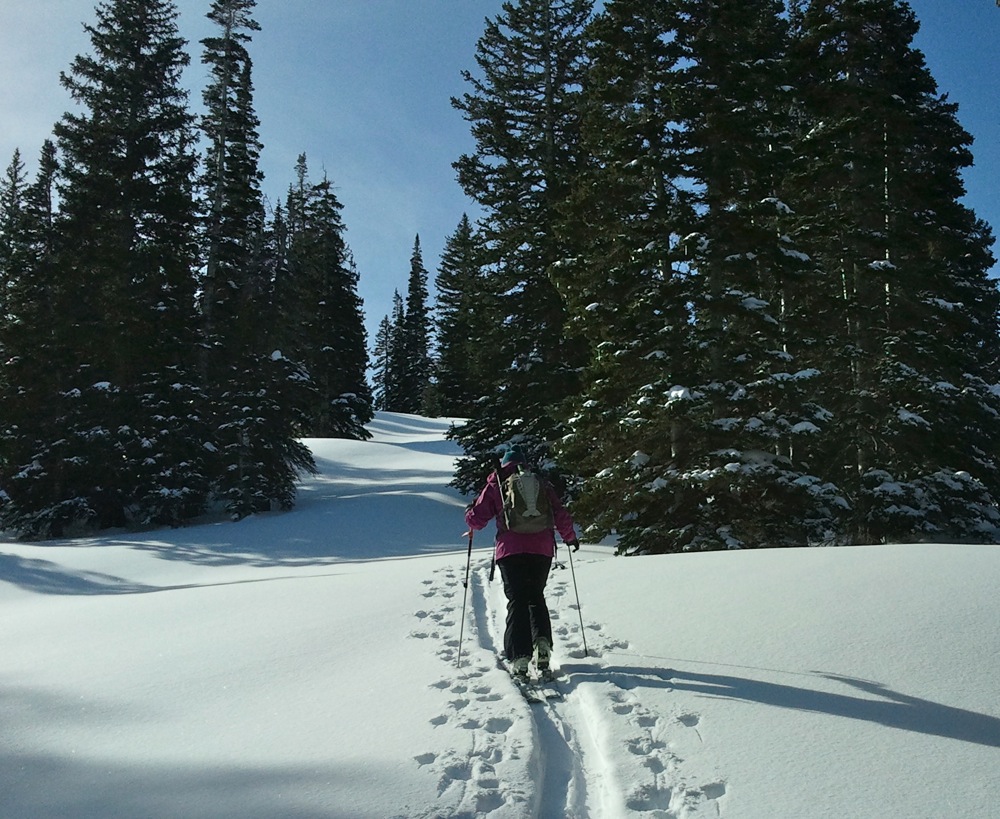 For me, it's a desire to explore new venues for my ski lust and to try new things along the way. Moreover, owning a condo at Solitude, Utah – where there are great lift-assisted backcountry options at the summit and many more at Brighton just up the road – definitely helps stoked my interest in earning turns outside the resorts.
Backcountry skiing is also growing here in the Northeast. One could reasonably argue that the smaller amount of snowfall in most of the region consequently limits the backcountry options. I would counter that the prevalent hard-surfaced artificial snow conditions found at many ski areas actually increase the allure of traveling further (usually north) to find alternatives.
November 27, 2012
The Thousand Steps Ski is my favorite early season drill to get everything warmed up and working together.  It's a popular exercise in instructional and coaching circles because it works all four major skiing skills – Balance, Edging, Rotation, and Pressure Control.
Select a wide green or easy blue groomed slope. You can get going quite fast so pick a safe spot to do it.
Start by sliding across the hill and making a series of sidesteps up the hill. Once you get the feel for this, as you start a new turn step your downhill ski onto your little-toe edge and balance on it and step the uphill ski down the hill too. Continue stepping until you are going across the hill in the other direction and then repeat.
November 24, 2012
Ski Day 1: It's only opening day if you're there right?  We'd missed Gore's spring skiing bumpfest yesterday. And as I checked the weather last night, a week of warm inversion, followed by rain, and a cold front…well, I wasn't expecting much.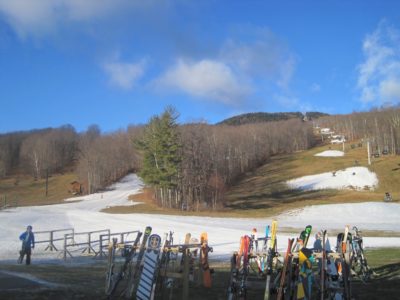 It started spitting frozen precip last night and eventually it turned to a light snow. It actually snowed on and off most of the night and day on the hill, and I'm recording an inch for the top of Bear.  Much of what fell on bare ground vanished, but you could see it was sticking to the trails.
Continue reading →