Moxham Mountain has always been, for me at least, a general term I used to describe an area sprinkled with ledgy cliffs on the "other" side of the Hudson River near North Creek, NY. Even now, after finally summiting Mox, I'm still not clear on the what parts of the landscape are truly considered part of the peak.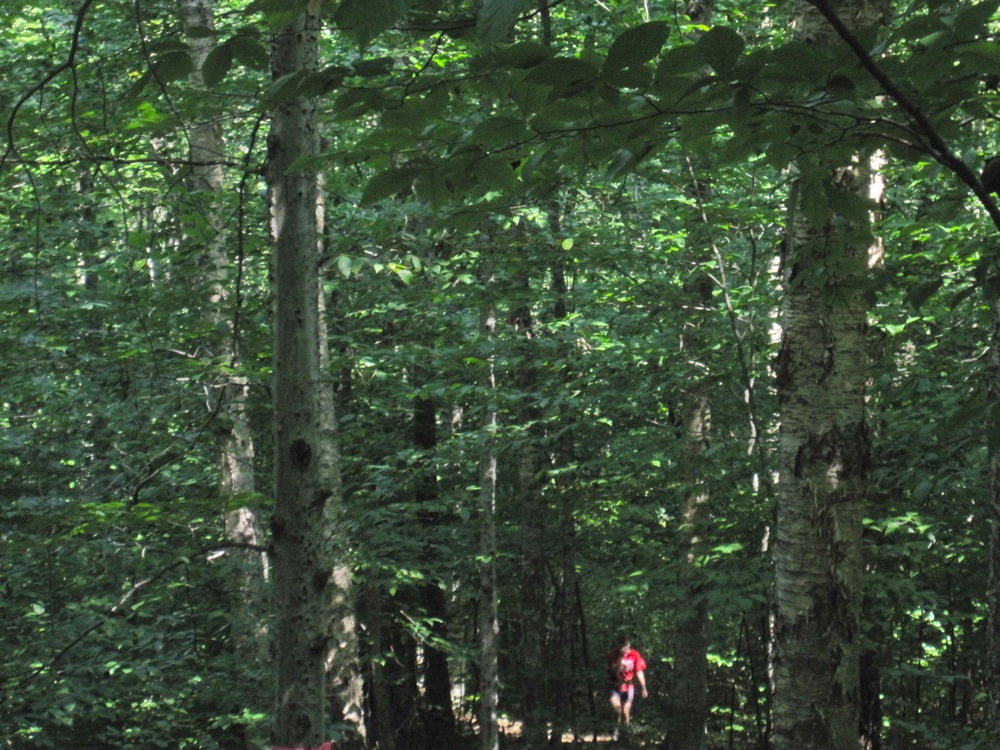 Take 28N from North Creek past the Minvera Fire House and turn left on 14th Road. Drive to the end of the pavement. After a mile on the dirt road, look on the left for a "trailhead parking" sign.
The trail feels to me more like a cleared bushwack as there is really no discernible roadbuilding on the route. Yet.  Right now, the ground is very soft and really nice to walk on.  There are some beautiful lichens on the rocks, but sadly I fear they won't last without swift action to protect them.